MER-C, the First Medical Team to Reach Earthquake Victims in Salut Village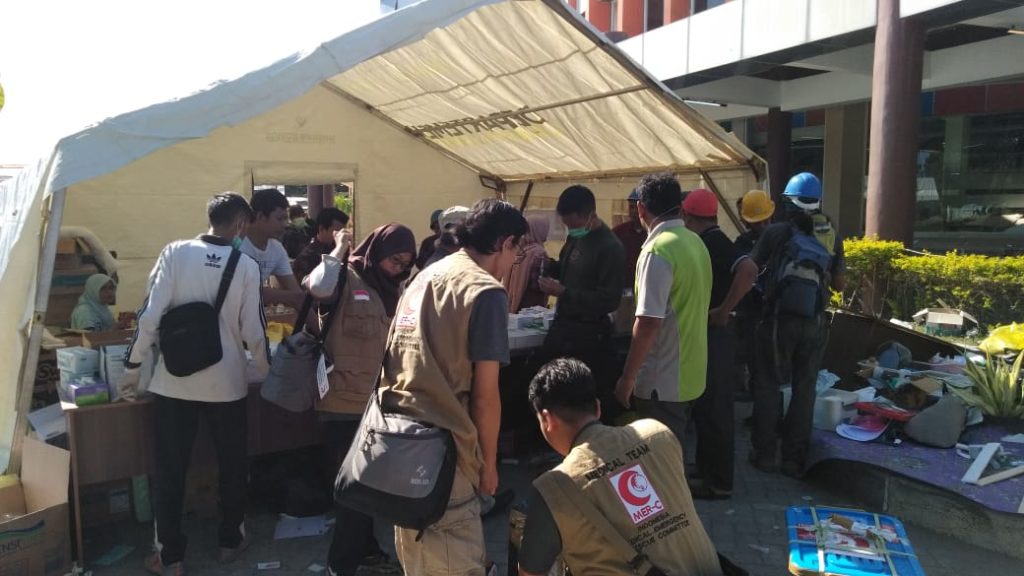 North Lombok, MINA – The Medical Emergency Rescue Committee (MER-C) team is the first medical team to reach earthquake victims in Salut Village, Kayangan District.
"The MER-C team was the first to  provide medical services in this village after a powerful earthquake rocked  Lombok on Sunday (5/8) evening,"  Widi Kusnadi from MINA reported from Salut Village, Thursday (8/8).
Widi said, the MER-C Jakarta team consisting of Dr. Miftahul Masruri, Dr. Akita Akbar, Dr. Lia, Kipa Jundapri, Islamiyah Samaun, together with the MER-C Mataram team operated a mobile clinic to East Salut in Salut Village.
The condition of the village with  eight hamlets is still gripping following the power outages since the earthquake. The community is still traumatized with 90 percent of their house in ruined conditions.
According to data from local village officials, there were 14 people who died in the village. Victims who suffered minor and severe injuries only received help after the team arrived in the village.
In addition to medical assistance, the urgent thing is the need for clean water. So far, residents rely on PAM village water. Since the earthquake, water supply has been cut off so that residents have not received clean water to date.
l
Today is the third day the MER-C team conducted medical treatment for North Lombok people. Previously, they carried out mass treatment in Gumantar Village, about 65 km from Mataram, the provincial capital. (R/R04/RS5)
.Mi'raj News Agency (MINA).