Malaysia Begins Pilot Job Project for Rohingya Refugees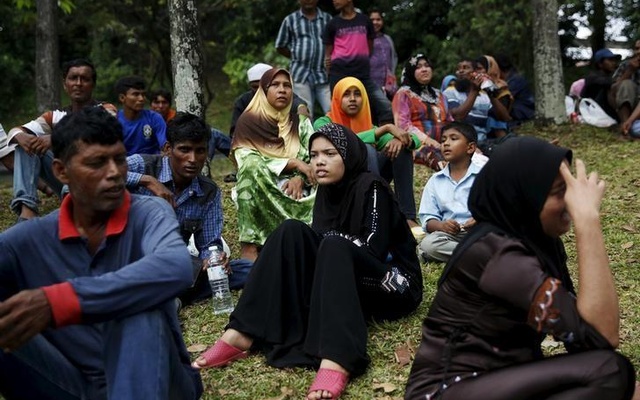 Kuala Lumpur, 15 Safar 1438/15 November 2016 (MINA) – Malaysia's government will allow some 300 Rohingya refugees in the country to seek employment under a pilot project planned to last over the next three years.
Deputy Prime Minister Ahmad Zahid Hamidi was quotedby Anadolu as telling parliament Monday that the Rohingya refugees — who fled Myanmar's troubled western Rakhine State –would be allowed to work in the plantation and manufacturing sectors.
Hamidi, who is also home minister, said the outcome of the pilot project would then determine the government's decision on whether to allow refugees to work.
He described the effort as being part of the government's humanitarian policy despite Malaysia not being party to the United Nations' 1951 Refugee Convention and the 1967 Protocol, which the country has been insistent on not signing.
"The government is in the midst of implementing a pilot project to allow 300 Rohingya to work in selected sectors namely plantation and manufacturing sectors, which is expected to take a period of three years," Hamidi said.
"This is one of the government's efforts to give preparation to this group before they return to their country or are sent to the resettlement country," he added.
For years, Rohingya — described by the UN as among the most persecuted minority groups worldwide — have been fleeing conflict in western Myanmar, with many using Thailand as a transit point to enter Muslim Malaysia and beyond.
In May 2015, thousands of Rohingya and Bangladeshi migrants were stranded at sea after Thailand launched an anti-trafficking crackdown after discovering the bodies of dozens of migrants near its border with Malaysia.
After initially turning back boatloads of migrants, Indonesia and Malaysia agreed to take Rohingya in for one year, accommodating those deemed to be refugees on the condition that the international community then resettle them.
Hamidi insisted Monday that Malaysia's acceptance of Syrian refugees — to whom temporary residency and work permits are granted — should not be compared with the Rohingya, saying Syrian refugees had been offered shelter in the country and were not "illegal immigrants".
He said the processing of Rohingya and Syrians were two different matters for the government's consideration, especially in terms of responsibility and the country's security requirements.
"Thus, to date the government does not have any suggestions or considerations to provide temporary settlement and work permits for the Rohingya [as given to the Syrians]," he said.
"This is because the actual solution needed for them is by resolving the root cause in the country of origin [Myanmar]," he said.
Syrian migrants
In October last year, Prime Minister Najib Razak announced that Malaysia would open its doors to 3,000 Syrian migrants over a three-year period during a speech at the 70th session of the UN General Assembly.
More than 20 Syrian refugee families have already arrived in Malaysia to-date, all screened through the Advance Passenger Screening System with the cooperation of Interpol and the United Nations High Commissioner for Refugees (UNHCR).
Malaysia is expected to take in 1,000 Syrian refugees every year from 2016 to 2018, but with proper security surveillance of each individual.
Malaysia currently hosts one of the largest urban refugee populations in the world.
As of 2014, some 146,020 refugees and asylum seekers had been registered with the UNHCR in Malaysia, of which the vast majority — 135,000 — are from Myanmar.
The vast majority of them are Chin, Rohingya and other Myanmar Muslims.   (T/R07/R01)
Mi'raj Islamic News Agency (MINA)