MALAWI MUSLIMS COMBAT ALBINOS' KILLING FOR MAGIC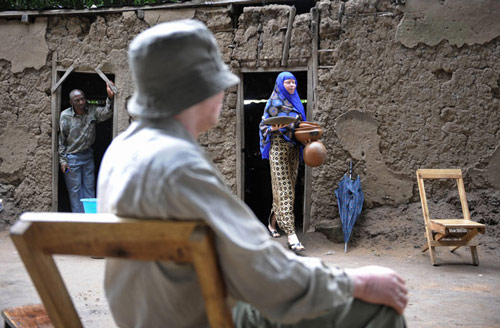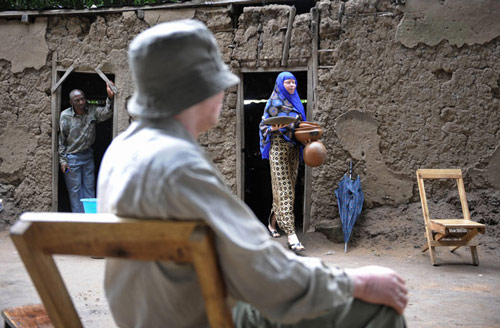 Lilongwe, 7 Jumadil Akhir 1436/27 March 2015 (MINA) – As Malawi continues to register mass killings of albinos, the Muslim community has launched a relentless fight to curb the malpractice described by human rights and political leadership in the southern African nation as "heart rending" and "barbaric."
"The spate of mass killings against albinos in the country is heart-rending and can't be condoned in a country where people claim to be God fearing. We can't sit idle as this situation goes out of hand. We have to do something now, or never," Salmin Omar, Secretary General of Muslim Association of Malawi (MAM), On Islam quoted by Mi'raj Islamic News Agency (MINA) as reporting.
"Islam treasures life of a human being, no matter in what condition that person is in. It is for this reason that that we have launched a fight against killers of albinos, so that we should able to create a safe haven for albinos in this country. As religious people, we need to take a lead and preach to people about love," said Omar.
"It is only through love that we can combat this malpractice and safeguard the lives of people with albinism."
Omar said leaders within the Muslim community in the country are going around mosques and villages sensitizing people on the need to protect lives of albinos and co-exist peacefully.
"What we are witnessing is quite disturbing, it is against this background that we are reaching out to all Malawians irrespective of religious beliefs to join hands and protect albinos, who have become an endangered species in this country," he said.
"Unless something is done, albinos will be completely wiped out in the country. We are telling people that one can't get rich through body parts. Islam doesn't provide for this, therefore, it is a sin before God to kill others for money or any other reason."
According to Omar, communities were being sensitized to report to authorities about any suspected perpetrators, so that the killers could be exposed.
"We know that some of these perpetrators are living amongst ourselves. We worship with them. If we can expose them, it will be easy to have them defeated, but if we keep quiet, we will not succeed in our fight against this malpractice," Omar added.
Albinism is a condition where people are born with little or no figment in their skin and hair. People with the condition tend to stand out in Africa, and are quite often targeted by traditional doctors for rituals.
Malawi has about 10,000 albinos and lately the country has been witnessing a spate of mass killings against them.
Since January this year, about 17 albinos have been abducted and killed in various part of the country, many of them in the predominantly Muslim region of the east.
Inhuman
According to Omar, communities were being sensitized to report to authorities about any suspected perpetrators, so that the killers could be exposed.
The United Nations Human Rights Commissioner, Zeid Ra'ad Ah Hussein, described the situation in the country as "inhuman and lacking mercy."
"These attacks towards albinos are quite inhuman and lacking mercy. One can't imagine how a certain group of human beings could be killed in this way, just for selfish motives. These attacks are often stunningly vicious with children in particular being targeted. As a result, many of people with albinism are living in abject fear, said the human rights chief in a statement.
"Malawi as a nation should join hands to halt this malpractice. Albinos are people just like anybody else; therefore, their right to life should be respected. Those behind these killings should be tracked down and face the law," he added.
In his state of the nation address, the country's president, Arthur Peter Mutharika, described the attacks as "barbaric", ordering security agencies to intensify manhunt for the killers.
Mutharika has also called on the judiciary to conduct speedy trials of suspects in the attacks.
MAM's intervention in the killings has attracted praise from a segment of the Malawi society.
Chairperson Albinos Association of Malawi, Boniface Massa described the intervention as a "human sacrifice" which he said albinos are desperately looking for.
"What the Muslim community has done is what we are in desperate need of. We are living in fear and being hunted down like animals. Besides the killings, we are experiencing worst forms of discrimination. Being white in a country where the majority is black isn't easy. The situation is quite pathetic," said Massa.
He said the current situation has forced school children to drop out of school and women with albinism to remain indoors.
Chairperson of Public Affairs committee (PAC), a quasi-religious organization, Felix Chingota hailed MAM for giving a "religious face" to what he called a "national tragedy".
"What we are seeing now is a national tragedy and we highly commend the Muslim community in the country for giving it a religious face in its approach. As religious people, we need to be in the forefront in fighting this challenge. This move therefore, is a step in the right direction," said Chingota.
This is the first time that people with albinism in the country are being targeted for killings. Besides the killings, their graves are also being exhumed to remove their body parts which are said to be sold in neighboring Tanzania, where since 2000 about 70 of them have been killed.
The MAM Secretary General then called for unity within the religious community in the country "if this malpractice was to be halted."
"We are also asking government to intensify security for albinos. And we are appealing to all faith leaders to preach to their followers on the need to protect albinos. Everyone should have a responsibility so that together we can root out this malpractice."
Officially, Malawi is a secular state, but with diverse religions. Islam is a second largest religion after Christianity. Muslims account for 36% of the country's 16 million population.
The concentration of albino populations in some African nations is nearly 20 times that of the United States, and despite the political and social successes of some, the life of an albino is most difficult in Africa, possibly more than anywhere else in the world. New York Times writer Donald G. McNeil put it in a 1997 article:
"As white-skinned men in a black society, they are shunned and feared as the products of witchcraft, taunted by children and drunks as 'peeled potatoes,' 'monkeys' and 'ghosts.'"
Worse than social ostracization is the idea that albinos are worth more dead than alive. The murders of albinos in East Africa are the result of a belief that their bones possess magical properties, capable of bestowing good fortune on those who consume concoctions made from them. (T/P011/P3)
Mi'raj Islamic News Agency (MINA)