ISRAEL RELEASES HUNDREDS OF MIGRANTS FROM DESERT FACILITY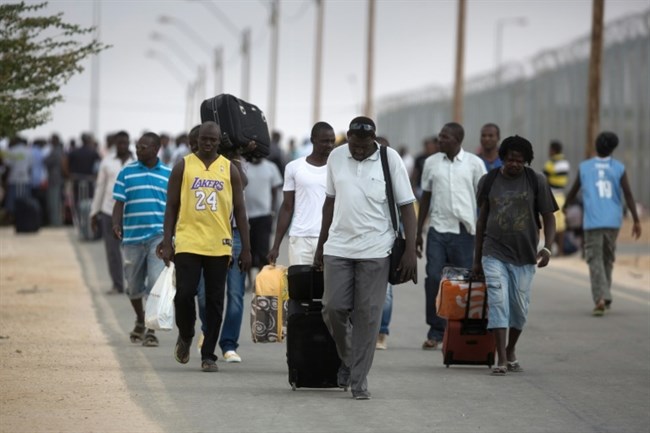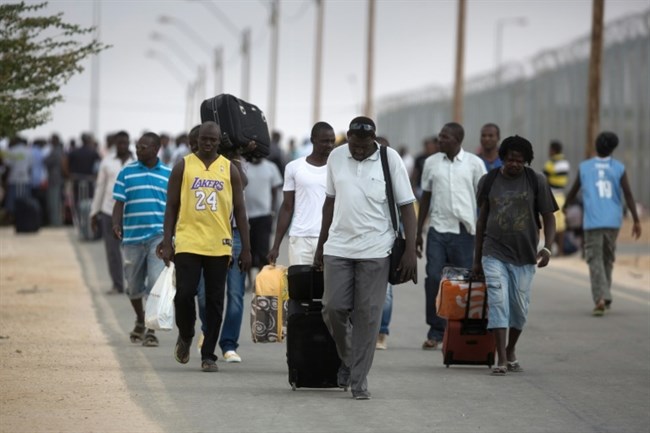 Tel Aviv, 11 Dhulqo'dah 1436/26 August 2015  (MINA) –   Israel released hundreds of African migrants from a desert Holot detention center Tuesday, (25/8) after a court order, but asylum seekers were left with few options after being barred from two cities.
Detainees leaving the facility waited at bus stops for rides and wondered where they would live after being banned from Tel Aviv and Eilat, where African migrant communities have sprung up.
The mayor of a third city warned that freed migrants would be prevented from entering his town.
One man said he was leaving the Holot Detention Center with just $17 and a sandwich.
The supreme court ordered Israel to release illegal migrants held for more than a year at the detention center in the Negev desert, in a ruling that affected 1,178 asylum seekers.
On Tuesday, 750 people were released in small groups with the rest to be freed on Wednesday, said Sivan Weizman, a prison service spokeswoman, Maan News Agency quoted by Mi'raj Islamic News Agency (MINA) as reporting.
Authorities have barred those freed from entering Tel Aviv and Eilat in the face of hostility from many residents.
As in other parts of the world, illegal migration has become a high-profile issue in Israel, with right-wing politicians calling for action to limit it and activists urging the government to accept people from countries such as Eritrea.
"We don't know where to go, where we're going to sleep tonight," said Salah, a (33) Sudanese man who has been in Israel for nine years, including 20 months at the detention center. (T/Imt/R03)
Mi'raj Islamic News Agency (MINA)