Kalla Ready to Be VP Again for the Sake of Nation and State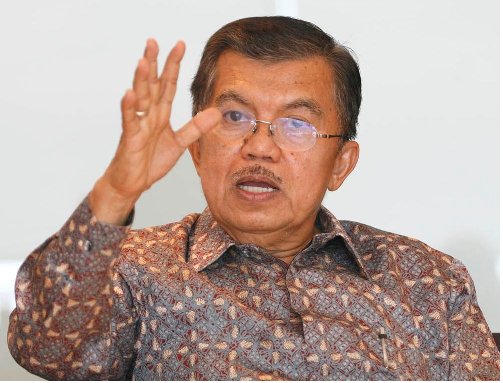 Jakarta, MINA — Vice President Jusuf Kalla here on Tuesday expressed readiness to become President Joko Widodo (Jokowi`s) running mate again in the presidential election in April next year if the law allows.
"Let us just see the development. For the sake of the nation and the state (I am ready). It is not about personal interest but the nation`s future. Yes, it will be up to the nation to later judge," Kalla was quoted by Antara New as saying at his office.
The chief of the vice president`s expert team, Sofjan Wanandi, on a separate occasion, stated that Kalla would always put the interests of the nation and state first, and so if the law allows him to be in the post for more than two periods, he will be ready to be Jokowi`s running mate in the 2019 election.
"Pak (Mr) JK (Jusuf Kalla) will always be ready for the sake of the nation and the state. That is number one, and it will all depend upon Jokowi`s decision. Let us just wait for the ruling of the Supreme Court," he remarked.
The Partai Persatuan Indonesia (Perindo) party has filed a judicial review on Law Number 7, 2017, on general election with regard to Article 169 which states that a presidential or vice presidential candidate may run only if the person concerned has never been in the same post twice.
The clause may be understood as being in the post twice in a row or not, and so in view of that, Perindo has asked for a judicial review on it to seek confirmation.  (T/RS5/RS1)
Mi'raj Islamic News Agency (MINA)