Jusuf Kalla Represents Indonesia at OIC Summit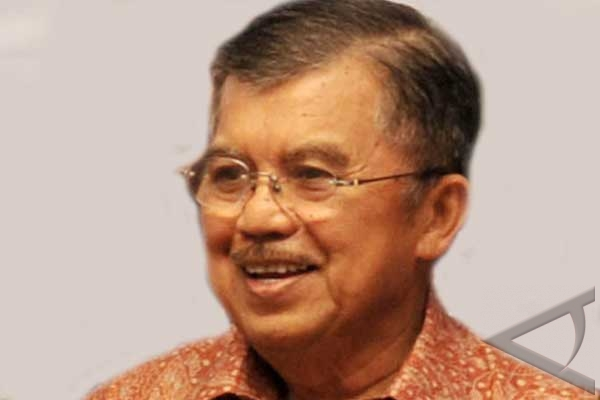 Indonesian Vice President Jusuf Kalla
Jakarta, MINA – Vice President Jusuf Kalla, popularly nown by his acronym JK, will lead the Indonesian delegation to the first summit of the Organization of Islamic Cooperation (OIC) on science and technology at Astana, Kazakhstan, to be opened on Sunday.
"Kalla is the only vice president among 20 heads of state/government to be present at the meeting," Antara news reported, citing the vice president's spokesman Husain Abdullah in a written statement received here on Thursday.
JK was flanked by Coordinating Minister for Human Resource Development and Culture Puan Maharani and Minister of Research, Technology and High Learning Institutes Mohammad Nasir.
Kalla, who was accompanied by his wife Mrs Mufidah Jusuf Kalla, would give a speech on the proposal on seeded programs and scholarship for students of OIC members and regarding the importance of cooperation among centers of excellence at Working Session I on Emerging Relations between Science and Society in the 21st Century scheduled on Sunday (Sept 10).
Kalla noted that the meeting would provide a good momentum for advancing Islamic countries, especially due to the less number of Muslim scientists who have won Nobel prizes.
"It should be our common effort to advance the Islamic world," he stated, while receiving the courtesy call of Kazakhstans foreign minister Aklybek Kamaldinov in his office in Jakarta, on June 16, 2017.
Kalla is scheduled to make a courtesy call on Kazahkstans President Nursultan on Monday (Sept 11).
The two-day summit is scheduled to be opened by Nursultan at the Palace of Independence Tauelsidzik Ave 52, Astana, Kazakhstan on Sunday (Sept 10).
After the opening, there would be speeches from the Turkish president, as OIC chairman; the Pakistani president, as chairman of the Committee on Science and Technology, the Saudi head of state to represent Arab region, the president of Uzbekistan, representing Asia, and the president of Ivory Coast to represent Africa.
Ahead of the end of the summit, all delegations would be invited to attend the closing of Expo 2017 titled "Future Energy" that has been held since July in the city. (T/RS5/RS1)
Mi'raj Islamic News Agency (MINA)