JORDAN YOUNGEST PRINCE TO CHAIR U.N. MEET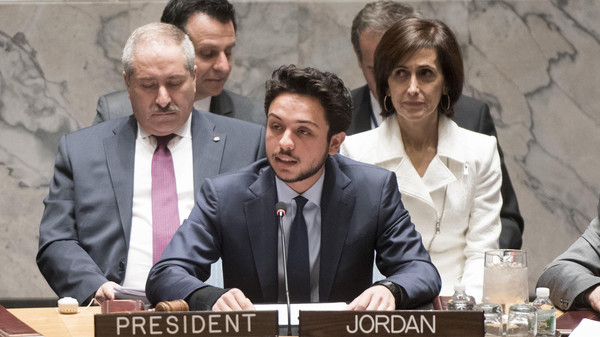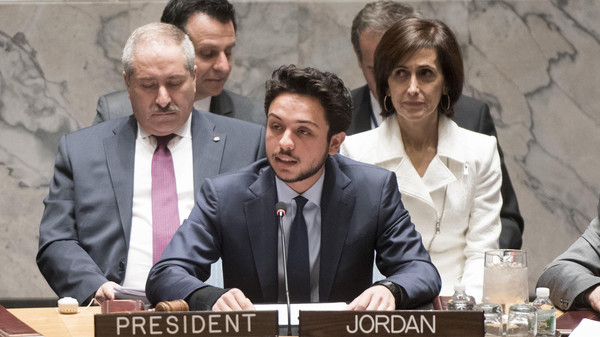 Amman, 5 Rajab 1436/24 April 2015 (MINA) – Jordan's 20-year-old crown prince has become the youngest person ever to chair a meeting of the U.N. Security Council.
Prince Al Hussein Bin Abdullah II led an open debate Thursday on how youth can combat violent extremism and what he calls its poisonous ideology, Al-Arabiya News quoted by Mi'raj Islamic News Agency (MINA) as reportin
In his remarks, the prince noted that over half the world's population was under 30 years old, with most living in developing countries. Jordan currently holds the council presidency.
The council met to discuss the role of youth in countering violent extremism.
Peter Neumann, a professor at the International Centre for the Study of Radicalization and Political Violence at King's College London, said that his center had tracked 700 young Europeans fighting with Islamic State on social media and had spoken to nearly 100 of them to find out their stories.
"We are dealing with an incredibly diverse group," Neumann told the Security Council.
"What many, if not most of them, had in common is that they didn't feel they had a stake in their societies. They often felt that… they weren't European, they didn't belong, that they'd never succeed however hard they tried."
He said this had opened their minds to an ideology that "you can't be European and Muslim at the same time."
Anthropologist Scott Atran of the University of Michigan and the National Center for Scientific Research in Paris, said that countries needed to focus on the "inherent energy and idealism" of their youth.
"Without recognizing these passions, we risk fanning them," Atran said.
Jordan's Crown Prince Abdullah appealed to the council to "partner with young people instead of leaving them as a target of violence and destruction."
"We have to fill this vacuum being exploited by enemies of humanity by building on the potential of youth and empowering them to achieve their ambitions," he said. "This can be achieved by making young people immune and equipped with quality education, proper job opportunities and a decent living."
He announced that Jordan would host the first international conference on "The Role of Youth in Making Sustainable Peace" in August in partnership with the United Nations.
U.N. Secretary-General Ban Ki-moon said the prince is "not yet 21-years-old, but he is already a leader in the 21st century."
Ban is urging what he calls weapons of mass instruction to help draw youth away from online campaigns that promote hatred and violence. (P006/R03)
Mi'raj Islamic News Agency (MINA)