Jamaica Muslim Community Comes Together After Queens Mosque Attack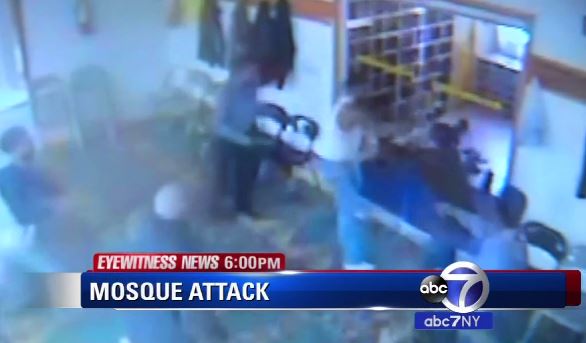 Jamaica, 16 Rajab 1437/23 April 2016 (MINA) – A community in Queens is coming together to stand up against hate after several people were injured in an attack inside the Jamaica Muslim Center.
Michael Voyard, 26, is charged with assault, criminal mischief and menacing after he allegedly punched several people during afternoon prayer service around 1:30 p.m. Tuesday. The Queens district attorney says the incident is not considered a bias crime, but the congregants disagree.
"He Came inside the mosque, said he was the prophet," Mohammad Rahman said. "Asking for Koran to show proof that he's the prophet."
Surveillance video shows what happened when those in Jamaica Muslim Center tried to get Voyard to calm down.
"Suddenly, he started punching, kicking to our elderly brothers and then whoever near to him," Rahman said.
Police say he was high on drugs during the incident, which left several of the mosque members in the hospital. Salem Yafai, 69, suffered severe head injuries.
Mazeda Uddin says Voyard went after her as he ran out of the Muslim center.
"He saw the hijab," she said. "I was screaming. I was looking for help from other people."
She says Voyard then got into her brother's car and ripped off the rear-view mirror before running from the area, stripping off his clothes and waiting for police to arrive.
"I was able to get my officers here immediately, and we were able to arrest this person within minutes," NYPD Captain Paul Valerga said.
He was taken to Queens Hospital Center for evaluation. He has since been released on bail, which outraged many members of the community.
"I would like to request the authorities, please take care of this issue seriously, for the sake of harmony and peace in our community," Rahman said. "(We need) to protect Muslims and other innocent citizens from this kind of attack."(T/R04/R03)
Mi'raj Islamic News Agency (MINA)