Israel Has Done Nothing to Halt Settlement Growth: UN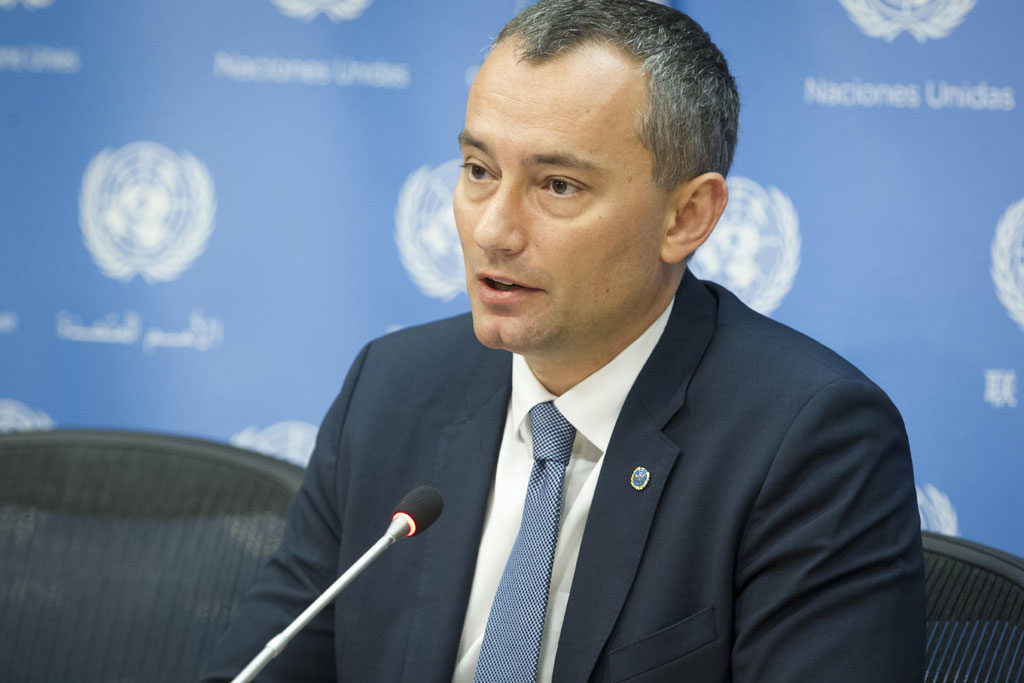 Washington, MINA — The UN said Thursday that no steps have been taken by Israel to stop the building of illegal settlements in the occupied Palestinian territories, Anadolu Agency reported.
At a Security Council meeting, Special Coordinator for the Middle East Nickolay Mladenov briefed council members on the current status of the Israeli-Palestinian conflict.
"All settlement activities are a violation of international law," he said.
Around 2,800 housing units in the occupied territories of the West Bank were approved by the Israeli government, according to Mladenov.
Meanwhile, 117 Palestinian homes were either demolished or seized by Israel in the West Bank and East Jerusalem, resulting in 145 Palestinians being displaced.
Mladenov gave the example of the Bedouin village of Khan al-Ahmar, which was seized by Israel and declared a "closed military zone".
He said the Israeli government justified this action by citing the absence of Israeli building permits, something very difficult for Palestinians to obtain.
He went further to discuss the broader situation in the conflict, calling for all actions that would endanger the lives of both Palestinians and Israelis to stop.
He also called on Israel to transition towards greater civil authority in improving economic conditions for Palestinians, including access to water, housing and energy.
Can explode any minute
Mladenov also urged all sides to support the humanitarian situation in Gaza, which he said could "explode any minute".
Many member states also spoke on the need for Israel to halt settlement activities and support a two-state solution.
"The UK remains committed to achieving a two-state solution, leading to a safe and secure Israel living alongside a viable and sovereign Palestinian state, with Jerusalem as a shared capital," said UK Ambassador Karen Pierce.
The U.S., however, opposed the statements, calling them unfair.
"This Middle East debate has been excessively and unfairly focused on Israel," said U.S. UN Ambassador Nikki Haley. T/RS5/RS1)
Mi'raj Islamic News Agency (MINA)