ISRAEL CLOSES TWO ISLAMIC CHARITIES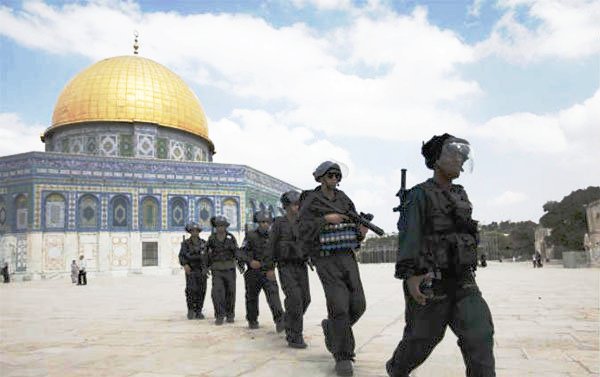 Nazareth, 23 Rabi'ul Awwal 1436/14 January 2014 (MINA) – Israel occupation police and the security agency Shin Bet yesterday closed two Muslim charities in Israel under claims of funding Israeli Islamist movements and Hamas, AFP and the Anadolu Agency reported.
The Muslim Women for Al-Aqsa, in East Jerusalem, and Al-Fajr Foundation for Culture and Literature in the Arab city of Nazareth in northern Israel, were all shut down, noting that the closures follow a decision made by war minister Moshe Ya'alon on December 29, when he declared them banned organizations.
According to a statement issued by the Israeli police, the charities were suspected of financing "organisations which identify with Hamas" and encouraging activists to confront visitors to Al-Aqsa Mosque compound, Middle East Monitor (MEMO) quoted by Mi'raj Islamic News Agency (MINA) as reporting.
The two charities strongly denied Israeli claims, confirming that their work is only related to defending al-Aqsa Mosque and occupied Jerusalem.
Israeli Defence Minister Moshe Ya'alon outlawed the charities last month claiming they posed a threat on Israeli national security. Shin Bet implemented Ya'alon's order.
"The charities… are suspected of paying activists who go every day to the Temple Mount [Al-Aqsa Mosque]," a police statement said.
The charities said the Israeli police raided their offices and "confiscated computers, documents and bank records from two of the offices and arrested employees for questioning".
In a statement they denied all accusations of money-laundering and financing "terror" activities or "violence" at Al-Aqsa Mosque and denied any links to "terrorist organisations".
Adding that the Muslim Women for Al-Aqsa "organises study for women inside the mosque and supervises their activities."
The two charities were formed in October 2014 by the northern branch of the Islamic Movement within the Green Line to organize Quran courses for women inside al-Aqsa Mosque with the purpose of intensifying the Muslim presence in the holy shrine.
The Islamic movement strongly slammed the Israeli brutal decision to close the institutions, considering it a punitive measure against its continued defense of al-Aqsa Mosque.
The Israeli decision fell as part of Israeli tight restrictions imposed on Palestinian presence in the holy shrine, and Israeli systematic campaigns aiming to Judaize Islamic holy sites, the movement charged.(T/R05/P3)
Mi'raj Islamic News Agency (MINA)