ISRAEL ANGRY WITH EU REMOVAL OF HAMAS FROM TERROR LIST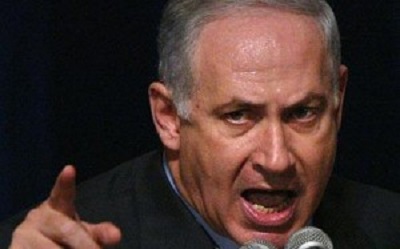 Tel Aviv, 25 Safar 1436/19 December 2014 (MINA) – Israel responded angrily to a European Union court's decision yesterday to remove Hamas from a list of terrorist organisations.
Israeli Prime Minister Benjamin Netanyahu commented on the court's decision saying that Israel was "not satisfied" with the explanations the EU gave that Hamas's removal is only a technical matter, Middle East Monitor quoted by Mi'raj Islamic News Agency (MINA) as reporting.
He added: "The burden of proof is on the EU and we expect them to immediately return Hamas to the list where everyone realises it should be."
"Hamas is a murderous terrorist organisation whose charter says that its aim is to destroy Israel," he said. "We will continue to fight it with determination and strength so that it will never realise its aims."
Israel's Economy Minister and leader of the Jewish Home Party, Naftali Bennett launched a harsh attack against the decision saying: "The decision cheapens the blood of Jews and demonstrates a lack of moral clarity."
"If someone thinks that sacrificing Israel will save Europe, they are wrong. Israel is strong and knows how to defend itself against those who seek its harm. The Europeans themselves will be the ones to suffer from the strengthening of terrorist organisations like Hamas," he continued.
Meanwhile, Minister of the Knesset Danny Danon of the Likud party said: "The Europeans must believe that their blood is more sacred than the blood of the Jews which they see as unimportant. That is the only way to explain the EU court's decision to remove Hamas from the terror blacklist."
"In Europe they must have forgotten that Hamas kidnapped three boys and fired thousands of rockets last summer at Israeli citizens," he added.
Knesset Speaker Yuli Edelstein, of the Likud party, said the European Union "must have lost its mind". Edelstein claimed that removing Hamas from the list reflects "inflexibility, moral distortion and grants a prize to the extremist Islamic terror that is currently plaguing the entire world, including Europe itself". (T/R04/P3)
Mi'raj Islamic News Agency (MINA)