Indonesians in US Become Foster Parents of Orphans in Lampung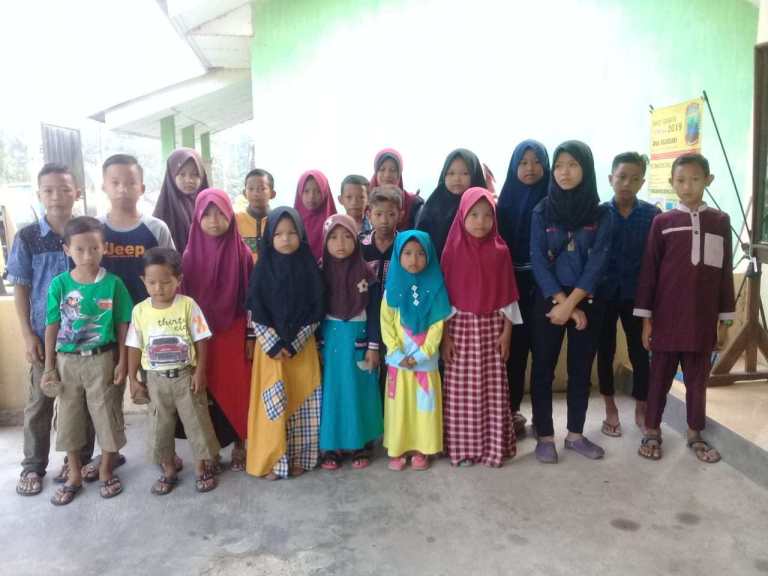 Lampung, MINA – Even though it is far away in Uncle Sam's country, the spirit of developing Indonesia has never faded. That is what some Indonesian diaspora is currently doing in the United States (US).
Emil Ranakusuma, representative of the Indonesian diaspora who studies in the Vienna region, Virginia, his eyes glistened as he met with prospective foster children through his screen.
The children from various regions in Lampung gathered at the Dompet Dhuafa Lampung Office to get acquainted and receive direction from their prospective foster parents.
"Alhamdulillah, we are Indonesian in Virginia have committed to sending monthly funds to help the schools of all siblings," said Emil, who currently also serves as Chairman of the United States branch of Dompet Dhuafa, according to a press statement received by MINA on Monday (22 / 7).
In addition, Ada Wahyu Lestari, a representative from the Indonesian diaspora study in the Arizona region who is also committed to assisting the education of orphans in Indonesia.
"Hopefully the younger siblings will be more enthusiastic about learning. We also not only provide money but also monitor and guide the development of younger siblings at school," she said.
This program is a collaboration between Dompet Dhuafa United States and Dompet Dhuafa Lampung. A large number of successful Indonesian diaspora in this superpower made the branch organization which was inaugurated in the US since 2014 to become a bridge for the good of the nation.
"Actually, there are many Indonesians who currently reside in the United States who want to help our country. But they need a trusted organization to manage the program," said Irwan Saputra, Executive Director of Dompet Dhuafa USA.
As for the form of the Foster Parents program, each child will receive a scholarship fund of $ 30 or around IDR 420,000 per month.
"This amount is not too large for people living in the United States. But these funds are very meaningful for the poor in the country, "said Irwan.
At present, there are around 30 children from elementary to middle school who are also supported by this program. In the future, this program will continue to be developed so that more orphans in Indonesia can continue their education. (L/Ast/P2)
Mi'raj News Agency (MINA)