Indonesian Hospital Takes Care Victims of Israeli Attacks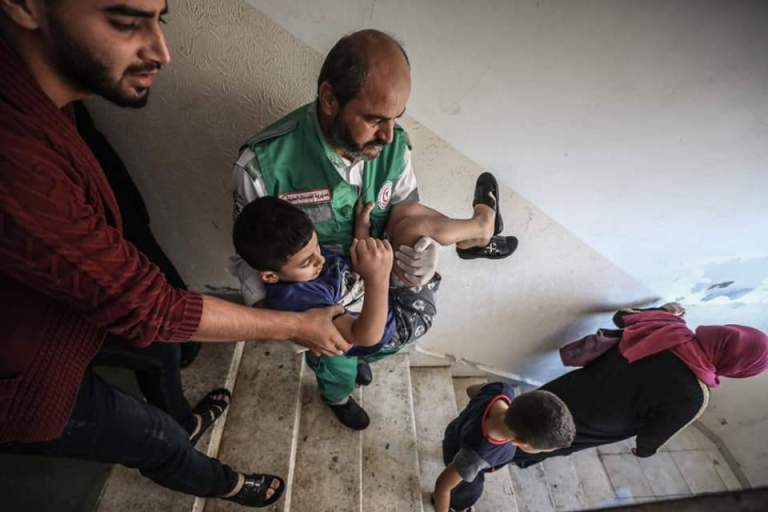 Indonesian Hospital Takes Care Victims of Israeli Attacks (photo: special)
Gaza, MINA – Palestinian Ministry of Health in Gaza released the latest data on victims of Israeli airstrikes on Tuesday morning, November 12 to date three martyrs and 18 others were injured.
A number of victims of the attack were rushed to Indonesian Hospital located in Bayt Lahiya, northern Gaza Strip.
An Indonesian volunteer in Gaza reported a martyred victim named Muhammad Athiah Hamudah was taken to the Indonesian Hospital. Meanwhile, at least 15 injured victims still get medical treatment at the hospital.
Earlier, Israeli attack in eastern Gaza City also killed prominent Islamic Jihad commander, Abul Atta, his wife, and two other residents.
The Israeli military said the attack was commanded directly by Benjamin Netanyahu.
Meanwhile, another Israeli airstrike was also carried out in the Syrian capital, Damascus, on Tuesday morning, targeting the home of Akram Al-Ajouri, a member of the political bureau of Islamic Jihad. (T/Sj/P2)
Mi'raj News Agency (MINA)