INDONESIAN ECONOMY PREDICTED IN TOP 7 WORLD BIGGEST ECONOMY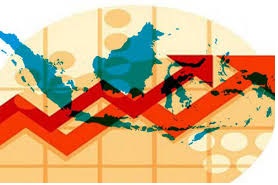 Denpasar, 3 Shafar 1437/15 November 2015 (MINA) – A businessman who rules the Crown Group properties in Australia, Iwan Sunito predicted that Indonesian economy will enter top seven of the world biggest economy by 2030.
He is one of an optimistic economist  about the future of the Indonesian economy. "I believe the Indonesian economy is going to run forward. In 2030, I predict it will be on the top seven world biggest economy," said Iwan in Denpasar, Bali, Friday. Inilah.com reported.
Meanwhile, President Joko Widodo (Jokowi) stated Indonesia has a great potential in economic development this year, according to Ernst and Young, in the field of digital economy, there will be a potential of $ 130 billion by 2020.
In a bilateral meeting with Australian Prime Minister Malcolm Turnbull, Jokowi also invited Australia to invest in the field of cattle breeding.
"Earlier I said that investment, particularly for infrastructure in Indonesia is opening up to investors from Australia and also in the field of cattle breeding," said Jokowi at the Presidential Palace, Jakarta, Thursday.
Furthermore, Bali is the potential island to be used as internationally training centers. "Bali is one of the beautiful place which people all over the world visit there. The companies who have regularly spending their holiday in Bali are quite large. So, Bali could be set as a world-class training center," said Iwan. (TL/P008/R03)
Mi'raj Islamic News Agency (MINA)