Indonesia Set for UN Security Council Seat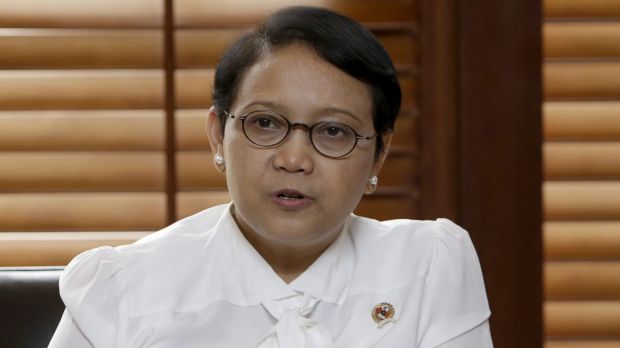 Jakarta, mina — Indonesia is set for a non-permanent seat in the UN Security Council when 193 member-states of the world body vote to appoint five new membet/rs5/rs1*rs in New York on Friday.
"Indonesia will voice the hope and views of countries if elected as a non-permanent member of the UNSC; also will be a bridge-builder to achieve common goals towards world`s peace and prosperity," Antara News qquoted the Indonesian Minister of Foreign Affairs, Retno Marsudi, as saying in a statement on Tuesday.
Marsudi, leading the Indonesian delegation, is in New York for Friday`s election. She started her working visit to the UN Headquarters by hosting a diplomatic reception.
In her remarks before ambassadors and diplomats, Marsudi conveyed Indonesia`s commitment to becoming a True Partner for World Peace, which is the slogan for its candidacy, and to contributing to world peace and stability.
Indonesia had a long track record in contributing to peace and humanitarian efforts, Marsudi said. The country had been involved in UN Peacekeeping Missions since 1957 and currently ranks as the eighth-largest contributor to these missions.
It had deployed 2,631 military and police personnel, 81 of them women, for several UN peacekeeping missions.
Indonesia was also actively involved in humanitarian efforts in Haiti, Fiji and Nepal, which had been devastated by natural disasters.
Indonesian activists were in the vanguard in addressing the humanitarian crisis in Bangladesh`s Cox`s Bazaar, Myanmar`s Rakhine State, Gaza of Palestine and Marawi of the Philippines.
"A country`s track record cannot be established in a day or in a month," Marsudi said.
To be elected a non-permanent member of the UNSC, Indonesia needs two-thirds or about 129 of the votes in a secret ballot. Indonesia is competing with the Maldives for one seat allocated to the Asia-pacific group. Indonesia has held the seat three times in 1973-1974, 1995-1996, and 2007-2008.
The Security Council has 15 members –five permanent (United States, United Kingdom, France, Russia, and China) and 10 non-permanent serving for two years.   (T/RS5/RS1)
Mi'raj Islamic News Agency (MINA)