Indonesia Appreciates Re-election of Erdogan as Turkish President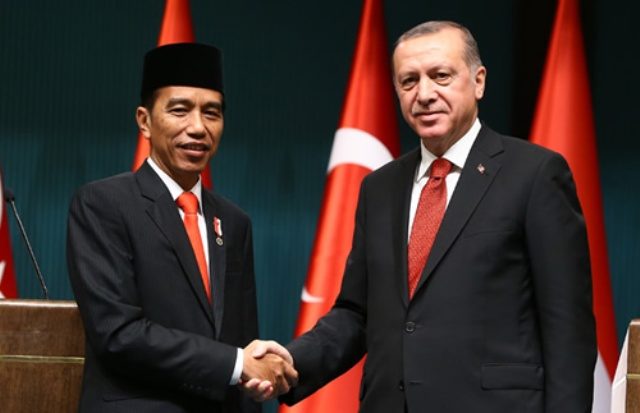 Jakarta, MINA — President Joko Widodo has appreciated the re-election of Recep Tayyip Erdogan as Turkish President through a recent presidential election, Antara News reported.
"This morning, I got a report from the Indonesian Minister of Foreign Affairs on the re-election of Erdogan. I congratulate the re-election of Erdogan as the president of Turkey," he said, after reviewing the Gelora Bung Karno Stadium in Jakarta, on Monday.
He hoped to immediately communicate with Erdogan via a telephone line.
Indonesian government stated that bilateral relations with Turkey had, no doubt, become stronger.
"As two major Muslim countries, Indonesia and Turkey, I see that we have a lot in common and hope that bilateral relations of Indonesia and Turkey will be even better, especially in the fields of economy and investment," he remarked.
The preliminary results of the presidential election in Turkey showed that incumbent President Erdogan has grabbed 52.7 percent of Turkish society`s votes from the total of 96.5 percent of votes counted on Sunday.
Meanwhile, Erdogan`s rival Muharrem Ince, from the main opposition of Republican People`s Party, obtained 30.7 percent of the votes. * (T/RS5/RS1).
Mi'raj Islamic News Agency *MINA)