Ghanaian MP Denied Entry Into Palestine by Israeli Authorities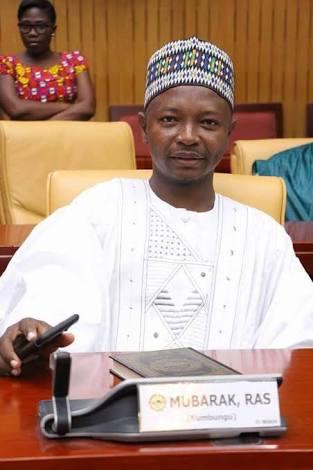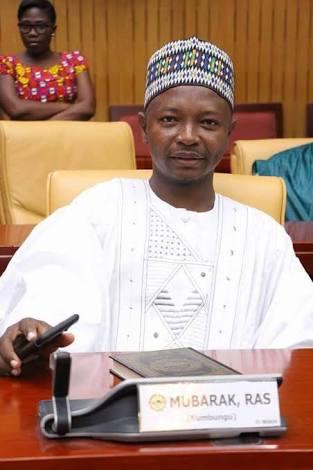 Amman, MINA – Ghanaian Member of Parliament, Ras Mubarak, has been denied entry into the Occupied Palestinian Territories (OPT) by Israel.
The NDC's Kumbungu MP was invited by the Palestinian Authority (PA) to give a speech in Ramallah. According to Mubarak, Israeli authorities had issued a permit for him to enter the OPT through the Allenby Border Crossing.
When Mubarak arrived at the Jordanian border, Israeli authorities did not allow him to cross and enter the OPT. As the occupying power, Israel controls almost all access to the Occupied Palestinian Territories which comprises the West Bank, East Jerusalem and the Gaza Strip, PIC reported.
Mubarak, however, is adamant that the Israeli authorities' refusal to allow him entry into the OPT will not deter him and other Ghanaians from speaking out against Israel's brutal occupation of Palestine, "however long it takes the oppressed Palestinian people [to] get justice…If they change their minds and allow me entry, I would say what I plan to say. If they don't, I would say it anyway," Mubarak wrote in a defiant Facebook post on Tuesday afternoon from Amman, Jordan.
"Ghanaians will continue to support the cause of the Palestinian people," Mubarak added. "What is this rogue state [Israel] afraid of? The truth? That I would witness the occupation first hand and call them out for the terrorists they are?"
Mubarak is an active member of the Palestine solidarity movement in Ghana who recently led a pro-Palestine march in Accra. Mubarak joins a growing list of African parliamentarians and dignitaries who have been critical of Israel and then denied entry into the OPT by Israel: In April 2015, South Africa's Minister of Higher Education, Blade Nzimande, was denied entry into the OPT, while en-route to Ramallah to promote research collaboration between the University of Johannesburg and institutions in the OPT.
In December 2016, Associate General Secretary for the World Council of Churches (WCC), Isabel Apawo Phiri from Malawi, was banned from entering Israel after landing at Ben-Gurion Airport in Tel Aviv. The Christian theologian was attending a WCC meeting in the holy city of Jerusalem.
Phiri was the only African member in the WCC staff delegation and the only one who was denied entry to Israel. Israel's anti-African discrimination and racism also extends to asylum-seekers, mainly from Sudan and Eritrea, who the Israeli state is seeking to illegally deport.
"The politics of discrimination and apartheid should have no place to thrive in the 21st century. Alas, it is happening. A state that's erroneously described as the only democracy in the Middle East treats international law and conventions with contempt, flouts them with increasing regularity and maintains a brutal military occupation [of Palestine] while the whole world looks on," Mubarak wrote.(R/R04/RS5)
Mi'raj News Agency (MINA)