Germany's Energy Ties With Russia Divide Europe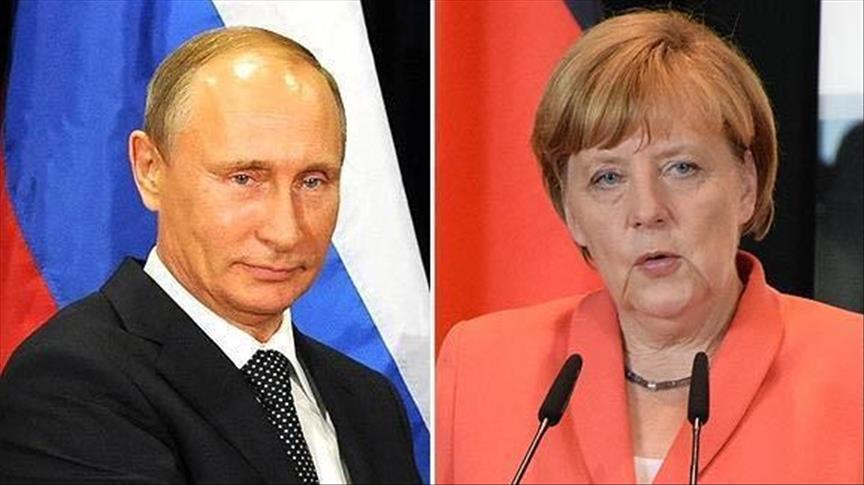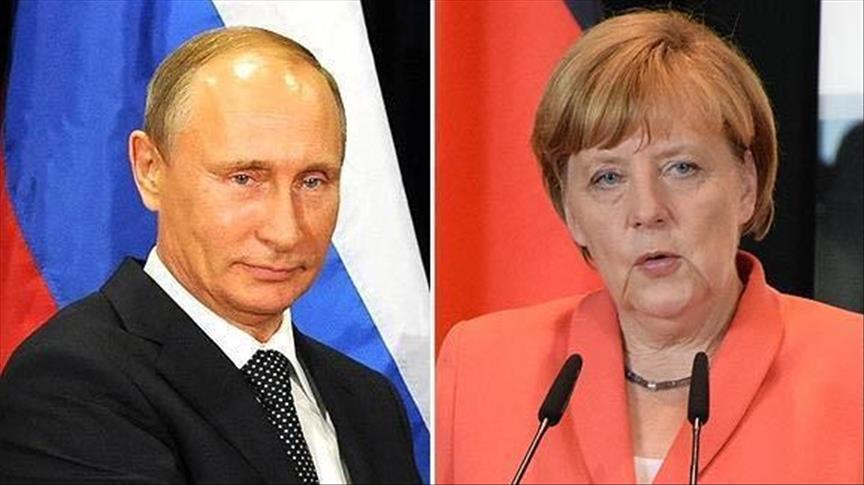 Berlin,  9 Rabiul Akhir 1437/19 January 2016 (MINA) –  The planned Nord Stream II natural gas pipeline between Russia and Germany is a "trap" that will fail to give the West greater influence over Moscow, analysts told Anadolu Agency.
The new pipeline, which will likely follow the existing Nord Stream I pipeline's route under the Baltic Sea, would allow Russia to bypass transit countries in eastern Europe and reduce European hopes of diversifying the continent's energy supply, they said, Mi'raj Islamic News Agency (MINA) reported, quoting Anadolu Agency
Stefan Meister, head of the Eastern Europe, Russia and Central Asia program at the German Foreign Relations Council, said many senior political figures in Germany, including Chancellor Angela Merkel's coalition partner Sigmar Gabriel, favored Nord Stream II and closer economic ties to Russia as a way of gaining political leverage over Moscow.
"But I don't think that it would work," he told Anadolu Agency. "It has never worked. It's a trap. It's not a strategy which really works with these… Russian elites.
"I think so far it has been mostly vice versa. Russia influenced us, used projects to export its own rules, its principles, corruption, informal ties, influence lobbying for the pro-Russian camp."
According to the Institute of European and International Affairs, the EU was the world's biggest energy importer in 2011, importing 54 percent of its energy needs.
In 2013, Russia was the main supplier of natural gas and crude oil to the EU, accounting for 33 percent of oil imports and 39 percent of gas imports.
As disputes with Russia have risen to the top of the political agenda – primarily over the annexation of Crimea and Russia's involvement in the conflict in eastern Ukraine – the EU, particularly eastern states that feel more threatened by President Vladimir Putin's regime, has explored sourcing its energy needs from other sources.
EU division
Agata Loskot-Strachota, a senior fellow at the Warsaw-based Center for Eastern Studies, said there was division among EU members over North Stream II.
"The pro-Nord Stream actors, who put a commercial emphasize on the project, also believe that it is in the EU's interest to have more Russian gas," she said. "They usually tend to seek normalization of relations with Russia and it is usually the northwestern European actors that represent these kind of views."
Eastern and central European states are most concerned about growing dependency on Russia and fear the new pipeline project will undermine transit countries such as Poland, Ukraine, Slovakia and the Czech Republic, allowing Russia to send its gas to western Europe directly and costing the transit states billions of dollars in revenue.
"These countries think that even if the project was not politically motivated, it will have big political consequences," Loskot-Strachota said.
"They focus on issues related to the security of gas supply to central and eastern Europe and believe that diversification of gas sources has key importance for ensuring the security of gas supplies.
"They believe that they need less Russian gas and tend to be more cautious on normalization of relations with Russia, making it somehow conditional on the situation in Ukraine."
While Gabriel, who is Germany's vice chancellor and energy minister and leads the Social Democratic Party (SPD), has publicly defended Nord Stream II, other voices in Europe have criticized the scheme.
Last month, European Council President Donald Tusk said the project was not in the EU's interests and would not help diversification.
The former Polish prime minister said: "If Nord Stream II were to be constructed, it would increase Europe's dependence on one supplier and concentrate 80 percent of Russian gas imports on one route.
"It would also lead to a dominant position of [Russian state gas company] Gazprom on the German market, by increasing its share to over 60 percent."
Calls to halt pipeline
EU members such as Poland, Estonia, Romania and Slovakia have called on the European Commission to halt the project.
Meister said even the German government was split over the wisdom of Nord Stream II.
"Vice Chancellor Gabriel and part of his party think that this could be a good project [over which] to talk again with Russia," he said.
"But I don't think that Chancellor [Angela] Merkel is happy with this project. Part of Merkel's Christian Democrats and the opposition Green Party, and also part of the SPD, also think that the timing is wrong."
According to Gazprom, the company exported 146.6 billion cubic meters of gas to Europe, including Turkey, in 2014.
Most is carried out through pipelines crossing transit countries but Nord Stream I, opened in 2011, carries around 55 bcm of Russian gas to Germany through 1,224 kilometers (760 miles) of pipeline. Nord Stream II will have a similar capacity.
Meister said Germany had been reluctant to address the concerns of its eastern European partners over energy ties with Russia.
"Maybe we do not take enough care of this in Germany," he said. "We underestimate the importance of this topic for these countries. This is maybe the weakness or mistake in our policy."
Loskot-Strachota said that while the EU's Energy Union initiative foresees greater energy diversification, Nord Stream II contradicts that goal.
"There is indeed a risk that North Stream II can diminish the possibilities of diversification of gas supplies either by limiting influx of alternative gas or by limiting economic viability of diversification projects," she said. (T/P010/R03)
Mi'raj Islamic News Agency (MINA)