Escort the Elderly Pilgrims, Special Hajj Officers Prepared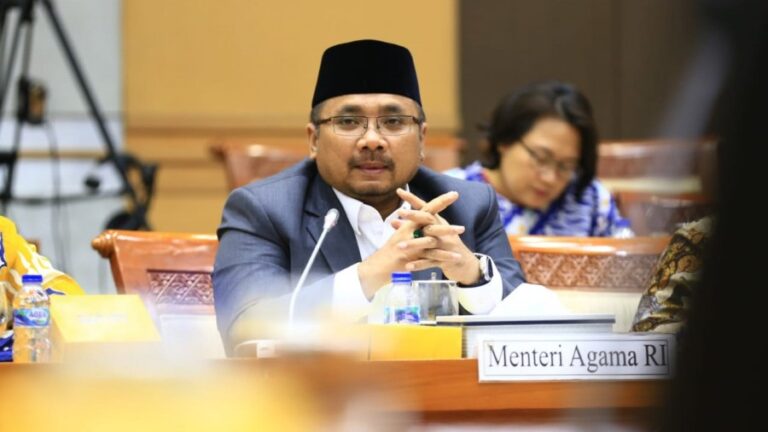 Jakarta, MINA – Indonesian Minister of Religion Yaqut Cholil Qoumas said he would prepare haj officers who have special duties in serving the elderly pilgrims.
This was stated by the Minister of Religion in a joint working meeting with Commission VIII DPR RI with the agenda of preparing for the Hajj pilgrimage in 1444 H/2023 M.
The Minister of Religion explained that Indonesia's haj quota for 2023 is set at 221,000 people. This is based on the MoU between the Government of Indonesia and the Government of Saudi Arabia on January 9, 2023.
According to the Minister of Religion, currently there are 62,879 pilgrims aged over 65 years. In detail, 51,778 people aged 65-75 years; 8,760 people aged 76-85 years; and 2,074 people aged 86-95.
"Meanwhile, those who are over 95 years old have 269 prospective pilgrims," ​​continued the Minister of Religion.
"There are several categories that we are discussing, what variables will allow this congregation to depart, of course one of them is an elderly congregation who is in good health," he continued.
According to the Minister of Religion, to prepare the elderly congregation to depart, the Ministry of Religion continues to carry out joint studies with the Center for Aging Studies as the only institution at the University of Indonesia that studies issues related to the elderly.
"The Ministry of Religion and the Center for Aging Studies at the University of Indonesia have discussed and are continuing to discuss the handling of the elderly, so that the results of this discussion will later be formulated as one of the requirements for special officers for the elderly congregation," said the Minister of Religion.
"So we'll be ready later. But it's still in the process and we will continue to study it," he added.
Member of Commission VIII of the PDIP Fraction, Selly Andriany, revealed that facilities and infrastructure also need to be prepared to maintain the health and safety of the elderly congregation.
"Including the facilities and infrastructure for the elderly must also be prepared, because the pilgrims who depart later must maintain their health and safety from the time they leave until they return," said Selly. (T/RE1)
Mi'raj News Agency (MINA)