EGYPTIANS CONCERNED ABOUT SINAI INSECURITY SPILLOVER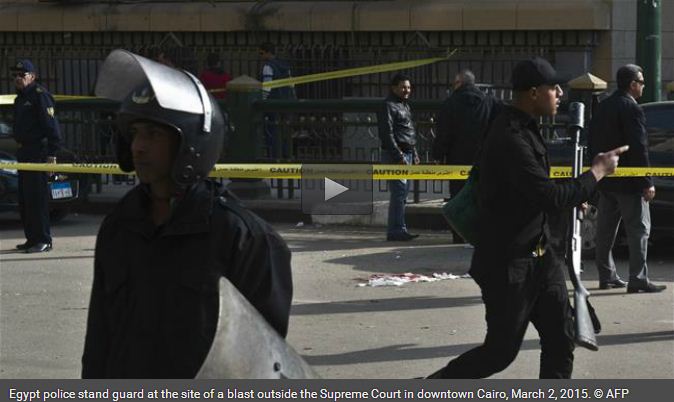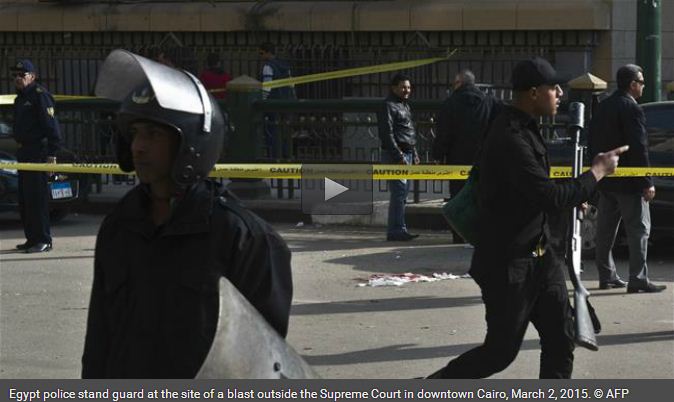 Cairo, 14 Jumadil Awwal 1436/5 March 2015 (MINA) –  Bombings, shooting attacks and a panoply of other militant activities are giving people in Egypt the jitters as the restive Sinai Peninsula remains enmeshed in insecurity, Press TV reports.
The militant groups that have been wreaking havoc in the troubled Sinai are now attempting to penetrate into other parts of the country.
Multiple explosions recently hit the country's biggest cities in the Nile Delta, the Mediterranean, and Upper Egypt. The capital, Cairo, has been also rocked by several deadly bomb blasts in recent days, Press TV quoted by Mi'raj Islamic News Agency (MINA) as reporting.
The attacks have worried many Egyptians that groups allegedly affiliated to the ISIS have now reached the heart of the country.
On Tuesday, at least five explosions in Matariya and Cairo targeted stores and cars belonging to foreign communication companies.
A day earlier, at least two people were killed and nine others injured when serial bombs went off near the building of the Supreme Court and the office of the prosecutor general in Cairo.
Pro-government analysts accuse the Muslim Brotherhood and their supporters of being behind the deadly bombings.
However, peace activists say the administration of President Abdul Fattah el-Sisi could be behind these bombings in order to justify the violent crackdown on opponents.
"Instead of throwing false accusation at the Brotherhood, the jailing of tens of thousands of peaceful protesters, and the killing of dozens of them inside jail, I think that the real job of the security apparatus should be to go out after the real terrorists and hold the bloodshed" activist Nour al-Din Kamal told Press TV.
Egypt has been experiencing unrelenting violence since Mohamed Morsi, the first democratically-elected president, was ousted on July 3, 2013.
Figures show Egypt's military-backed government has jailed nearly 16,000 people over the past months.
Amnesty International says 1,400 people have been killed in the political violence since Morsi's ouster. (T/P010/R04)
Mi'raj Islamic News Agency (MINA)