BRITISH NGO WINS UN CONSULTATIVE STATUS DESPITE ISRAEL'S EFFORTS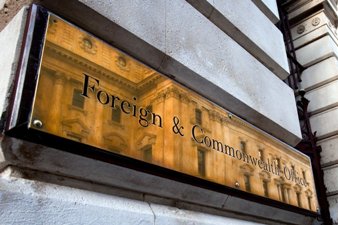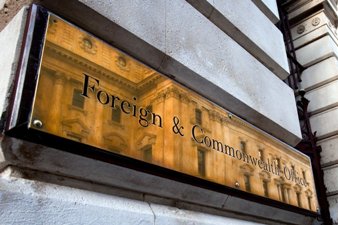 New York, 7 Shawwal 1436/23 July 2015 (MINA) – The British-based Palestinian Return Centre (PRC) officially gained consultative status at the United Nations on Monday, as a bid by Israel to block the move failed.
Meeting in New York, the 54-member UN Economic and Social Council (ECOSOC) approved an earlier recommendation by a sub-committee to accredit PRC, and voted down an Israeli resolution by 16 votes to 13 (with 18 abstentions).
PRC expressed its "satisfaction" with the ECOSOC vote, describing the outcome as a "historic, strategic and positive victory for the Palestinian people and their right of return." Middle East Monitor (Memo) quoted by Mi'raj Islamic News Agency (MINA).
Israel, which alleged that PRC is "an essential part of the Hamas network", had warned ECOSOC members that granting the organisation consultative status could "pave the way for other terrorist organizations, such as Jabra al-Nusra and ISIS, to receive NGO status."
The states who voted against Israel's resolution and in support of PRC were Argentina, Bangladesh, Bolivia, Brazil, China, Kazakhstan, Kuwait, Kyrgyzstan, Mauritania, Pakistan, Russia, South Africa, Sudan, Trinidad & Tobago, Tunisia, and Zimbabwe.
Those voting in favour of Israel's resolution were the U.S., Australia, France, Germany, Italy, Britain, Austria, Greece, Albania, Botswana, Croatia, Estonia, and Finland.
Commenting on Britain's decision to vote in favour of Israel's resolution, a Foreign Office (FCO) spokesperson said that the "UK considers all information seriously prior to voting, including information available to the UK Government, open source data and input from partners."
The FCO went on to claim that "serious questions were raised as to whether the Palestinian Return Centre's aims, principles and activities are compatible 'with the spirit, purposes and principles of the Charter of the United Nations' as this resolution sets out." Asked what these 'serious questions' were, the FCO refused to elaborate.
Last week, PRC announced that they had launched legal action against Israel's UN mission over what it described as "defamatory and damaging accusations."
Prior to the New York vote, PRC secured the support of more than 100 members of the UK parliament and European parliament. Israel had lobbied hard against PRC's accreditation, vowing to try and block the official confirmation after the initial recommendation in June. (T/P002/NMT)
Mi'raj Islamic News Agency (MINA)