WORSHIPERS BLAME TRUMP FOR ARSON AT CALIFORNIA MOSQUE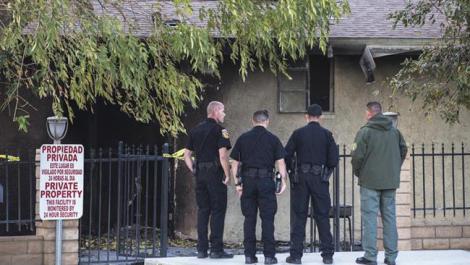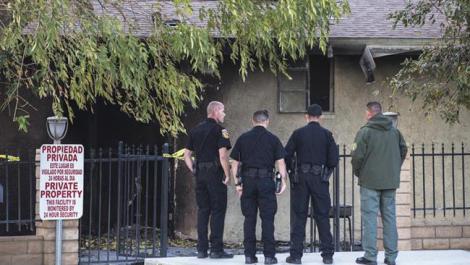 California, 30 Safar 1437/12 Desember 2015 (MINA) – Authorities were investigating a suspected arson attack against a mosque in California, and members of the congregation blamed Republican presidential front-runner Donald Trump for fanning the flames of anti-Muslim sentiment.
Officials at the Islamic Society of Palm Springs in Coachella told local media that someone had "fire-bombed" the mosque at around noon as Friday prayers were getting underway.
At least four early-arriving worshipers and the mosque's imam fled for their lives after the front of their holy house was engulfed by flames. No casualties were reported from the incident. Press Tv  reported, Saturday (12/12).
A group of Muslims gathered in front of the mosque in prayer shortly after the fire was extinguished.
The FBI's Los Angeles office said federal investigators were helping local police with the investigation.
"Thanks Donald Trump… You brought problems to our own backyard—at Islamic Society of The Coachella Valley," a congregant at the mosque, Salah Alwishah, said in a Facebook post, according to The Daily Beast.
Trump has called for "a total and complete" ban on all Muslims entering the United States and promoted the idea of requiring all Muslims in the country to register in a national database.
"We love America. Trump, he attacked Islam and maybe some people listened to him," Kassim al-Mushr, another worshiper, was quoted by AFP as saying.
The incident was the latest in a string of hate attacks and vandalism at mosques across the United States.
American Muslims say they are experiencing death threats, assaults and vandalism unlike anything they have experienced since the September 11, 2001 attacks, according to The New York Times. (T/P002/R04)
Mi'raj Islamic News Agency (MINA)