Why Do Planes Often Crash in Nepal?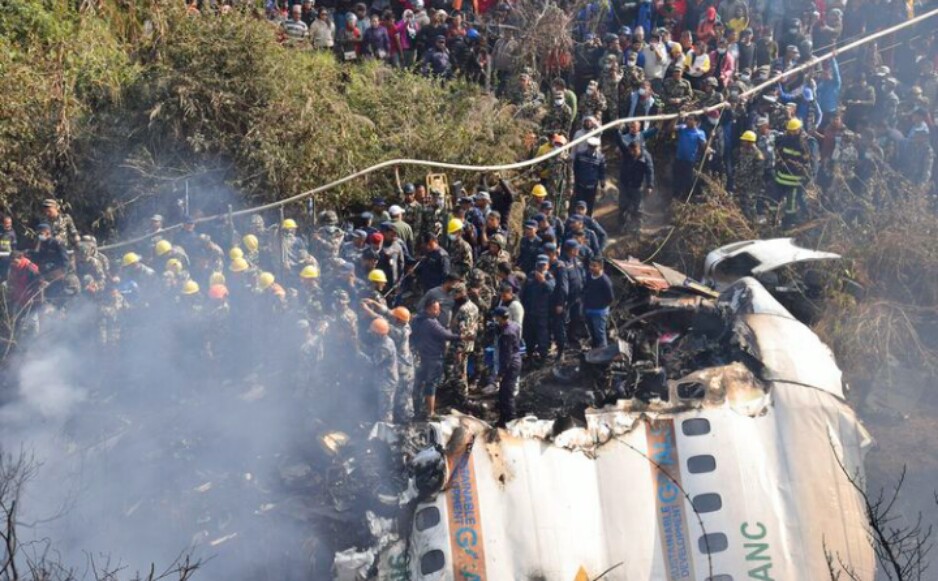 Khatmandu, MINA – A plane carrying 72 people crashed in Nepal on Sunday, January 15, 2023. This is the latest aviation targedy to hit the Himalayan nation.
Nepal's air transport sector has suffered several accidents due to poor maintenance, inadequate training, and lax standards.
The country also has some of the most remote and complex runways in the world. Even this country flanked by high mountains provides a challenge for skilled pilots.
Almost every year, a plane crashes in the country. Reported by Channel News Asia on Sunday, there have been 10 plane crashes in Nepal since 2010.
In 2010, there were two plane crashes in Nepal, namely on August 24 and December 15. A year later, on September 25, 2011, a small plane crashed and killed 19 people.
The following year or 2012, two more planes crashed in Nepal. To be precise, on May 14 2012 and September 28 2012, respectively 15 people and 19 people died.
There was no plane crash in 2013 but the following year or to be precise, 16 February 2014 the plane crashed again, killing 18 people.
On February 24, 2016, the Twin Otter plane crashed and killed all 23 people on board. Two years later, on March 12 2018 to be precise, the plane slid onto a football field and caught fire. There were 51 people killed.
On April 14, 2019, a small plane crashed into two helicopters and killed three people. Finally, on May 29, 2022 the Twin Otter plane crashed and killed 22 people. (T/RE1)
Source: https://m.republika.co.id/berita/rokw0e335/mengapa-pesawat-sering-jatuh-di-nepal
Mi'raj News Agency (MINA)