UNSC Unanimously Votes Imposing New Sanctions on North Korea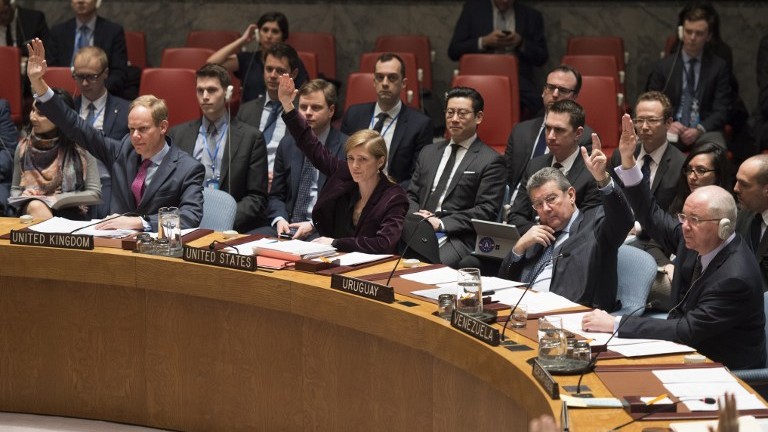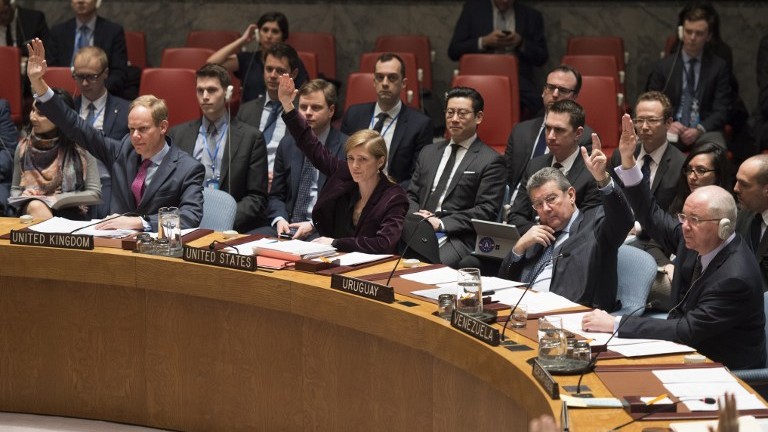 Members of the UN Security Council vote during a meeting on sanctions against North Korea on March 2, 2016 at the United Nations in New York.
Washington, MINA – The UN Security Council unanimously passed late Saturday a resolution imposing new sanctions against North Korea in response to its intercontinental missile testing KUNA reported.
Commenting on this, US President Donald Trump tweeted saying that the UNSC voted 15-0 to sanction North Korea, adding "China and Russia voted with us. Very big financial impact."
He stressed that the UN resolution "is the single largest economic sanctions package ever on North Korea. Over one billion dollars in cost to N.K."
Meanwhile, US Ambassador to the UN Nikki Haley said following the vote that the resolution passed "is a strong, united step toward holding North Korea accountable for its behavior."
She added that the Security Council "increased the penalty of North Korea's ballistic missile activity to a whole new level," where its "irresponsible and careless acts have just proved to be quite costly to the regime.
"This resolution is the single largest economic sanctions package ever leveled against the North Korean regime. The price the North Korean leadership will pay for its continued nuclear and missile development will be the loss of one-third of its exports and hard currency," she noted.
She affirmed that "this is the most stringent set of sanctions on any country in a generation," noting that the sanctions "will cut deep."
She added that even with this step taken "we should not fool ourselves into thinking we have solved the problem. Not even close.
"The North Korean threat has not left us. It is rapidly growing more dangerous. We've seen two ICBMs fired in just the last month. Further action is required," Haley remarked.
According to reports, the resolution could reduce the country's annual export revenue by USD one billion. (T/RS5/RS1)
Mi'raj Islamic News Agency (MINA)