UNSC Meeting Concern on Al-Aqsa, But No Action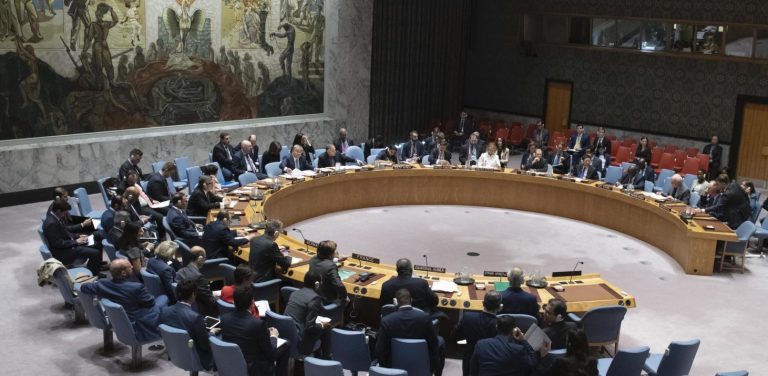 New York, MINA – The members of the UN Security Council voiced concern and stressed the need to maintain the status quo at the Al Aqsa Mosque compound in Jerusalem, but took no action days after Israel's right-wing Security Minister Itamar Ben-Gvir made a controversial visit to the site.
As quoted from Al Jazeera, the UN Security Council held the meeting at the request of China and UAE. They discussed the visit of the Israeli Minister of Security, Itamar Ben-Gvir to the Al-Aqsa Mosque complex.
On that occasion, the Palestinian UN Envoy Riyad Mansour urged the Security Council to take action against Israel for Ben-Gvir's provocative actions.
The Israeli Minister of Security is notorious for his racist incitement to Arabs, opposition to the Palestinian state and leading settler raids on the Al Aqsa Mosque compound and the Sheikh Jarrah neighborhood of occupied East Jerusalem.
"What red line does Israel need to cross for the Security Council to finally say, enough is enough?" Mansour asked the 15 council members, accusing Israel of showing "absolute contempt".
Meanwhile Israel's Ambassador to the United Nations Gilad Erdan denounced the Security Council meeting as pathetic and senseless.
"Holding a Security Council session without events is complete nonsense," he said.
Erdan said Ben-Gvir's visit was in line with the status quo and anyone claiming otherwise would only inflame the situation.
The decades-old status quo at the Al Aqsa Mosque compound only allows Muslims to worship at the site, which is Islam's third holiest site after Mecca and Medina.
However, the site is also venerated by Jews, who call it the Temple Mount. Israeli right-wing groups have long sought to change the status quo and allow Jewish worship at the site. Calls have also been made by far-right groups for a Jewish temple to be built to replace the Al-Aqsa Mosque. (T/RE1)
Mi'raj News Agency (MINA)