Terrorist Attacks, fatalities from Terrorism Declined Globally in 2016 – Report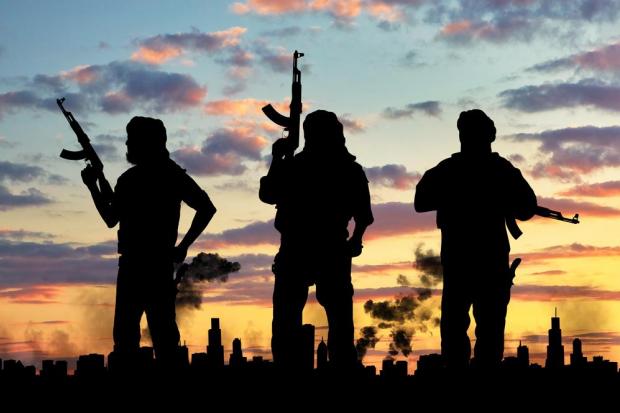 Fewer terrorist attacks across the globe in 2016, US data shows
Washington, MINA – Terrorist attacks and fatalities from terrorism declined globally for the second year in a row in 2016 but terrorist groups "continued to exploit ungoverned territory and ongoing conflict to expand their reach, and to direct and inspire attacks around the world," UNA reported, citing a report Wednesday.
In the "Country Reports on Terrorism 2016" issued by the State Department, it indicated that the so-called Islamic State (IS) in Syria and Iraq "remained the most potent terrorist threat to global security."
It added that Al-Qaeda (AQ) and its regional affiliates "remained a threat to the U.S. homeland and our interests abroad despite counterterrorism pressure by U.S. partners and increased international efforts to counter violent Islamist ideology and messaging."
The report affirmed that "the reduction in the flow of recruits left (IS) at its lowest battlefield strength since at least 2014," noting that IS attacks "outside its territorial strongholds in Iraq, Syria, and Libya were an increasingly important part of its terrorism campaign in 2016."
"Even as (IS) attacks increased in 2016, the world experienced fewer terrorist attacks and fewer fatalities from terrorism for the second year in a row, due largely to declines in South and Central Asia and the Lake Chad Basin region of Africa," the report reiterated.
Regarding al-Qaeda, the Report stressed that "despite leadership losses, al-Qaeda in the Arabian Peninsula (AQAP) remained a significant threat to Yemen, the region, and the United States, as ongoing conflict in Yemen hindered U.S. efforts to counter the group."
Also, al Qaeda's affiliate in Syria, al-Nusrah Front, "continued to exploit ongoing armed conflict to maintain a territorial safe haven in select parts of northwestern Syria."
On the Middle East and North Africa region, the report said that "significant terrorist activity and safe havens persisted in the Middle East and North Africa throughout 2016."
It indicated that during the year, IS "continued to occupy areas of Iraq and Syria, but had lost more than 60 percent of its territory in Iraq and approximately 30 percent in Syria by the end of 2016; it lost all of the territory it controlled in Libya by the end of 2016."
"Al-Qaeda and its affiliates also maintained safe havens amidst the fragile political and security climate across the region, particularly in Yemen and Syria, and conducted attacks in multiple countries," the report stressed.
Social media remains central to IS's terrorist campaign
Furthermore, the report said that the recruitment of violent extremists through social media remained central to IS's terrorist campaign in 2016.
It affirmed that the U.S. and its partners "worked closely with social media companies and others to lawfully counter and curtail use of the internet for terrorist purposes."
It indicated that due in part to these efforts, IS content on the internet declined 75 percent from August 2015 to August 2016, while IS-related traffic on Twitter declined 45 percent from mid-2014 to mid 2016.
It noted that "this coincided with a steep reduction in the monthly rate of official visual media releases by (IS), from 761 in August 2015 to 194 in August 2016, according to a study published by the Combating Terrorism Center at West Point."
It added that "(IS) had 19 active media outlets at the beginning of 2017, down from at least 40 in 2015, according to another study published by the Council on Foreign Relations."
Meanwhile, the report stressed that "terrorist groups supported by Iran … continued to threaten U.S. allies and interests even in the face of U.S.-led intensification of financial sanctions and law enforcement."
It said that "Iran remained the foremost state sponsor of terrorism in 2016 as groups supported by Iran maintained their capability to threaten U.S. interests and allies."
The Iranian Islamic Revolutionary Guard Corps – Qods Force, along with Iranian partners, allies, and proxies, continued to play a destabilizing role in military conflicts in Iraq, Syria, and Yemen," it added. (T/RS5/RS1)
Mi'raj Islamic News Agency (MINA)