Syria Talks in Swiss City of Lausanne End with No Deal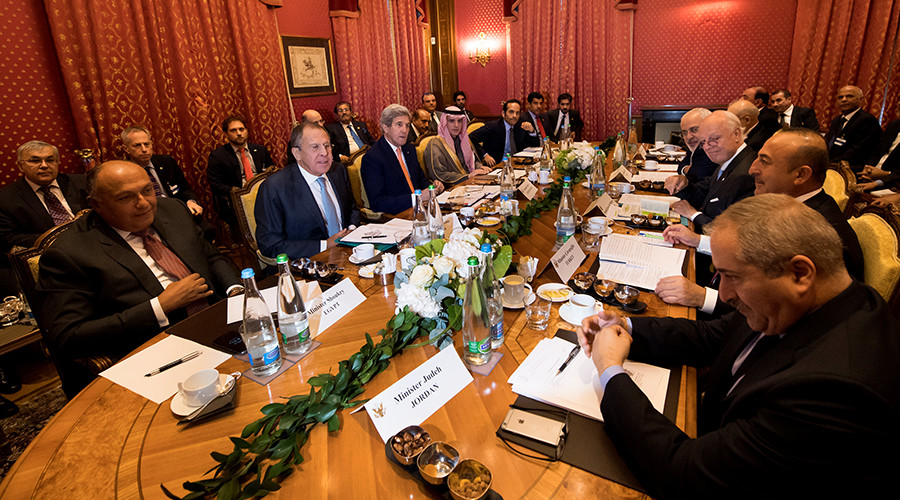 Geneva, 15 Muharram 1438/16 October 2016 (MINA) – No agreement could be reached between Russia, the U.S. and other key regional ministers in efforts to resolve the Syria conflict during talks in the Swiss city of Lausanne Saturday, Anadolu quoted Turkish foreign minister as saying.
Speaking to reporters at the end of talks in Lausanne, Mevlut Cavusoglu said: "People in Syria are stuck in the fighting, there is air bombardment in Aleppo, they suffer from hunger and regime attacks. When there is a meeting like this, everyone has some expectations and these expectations came to nothing. There is no agreement here on implementing any decision."
Cavusoglu, however, said there was consensus over certain humanitarian issues.
"There is no precise result on any issue but there is consensus on some issues of humanitarian aid and starting peace negotiations," he said.
He noted that all sides discussed the renewal of cessation of hostilities and humanitarian aid delivery in Aleppo. "We made a recommendation to establish an international aid convoy from different countries carrying different flags so there would be no attacks on aid convoys," he said.
UN Special Envoy on Syria Staffan de Mistura, who participated in the meeting, would consider this recommendation, he said.
The Turkish foreign minister also said there were about different views about the al-Nusra militant group. "There are different opinions on where to start between stopping fighting and clearing the al-Nusra fighters.
"There are different opinions. We say the fighting should stop and al-Nusra fighters should be cleared [from eastern Aleppo]. There are different opinions on which one should be done first," he said.
Separate talks on the Syria conflict are expected in London.
"The talks are over for today after long discussions. The talks on Syria will continue in London tomorrow," Cavusoglu said.
Saturday's meeting came after several failed attempts to find a diplomatic solution to the deadly Syria conflict.
U.S. Secretary of State John Kerry, Russian Foreign Minister Sergey Lavrov, Cavusoglu and the foreign ministers of Jordan, Egypt, Qatar, Iran, Saudi Arabia, and Iraq participated in the talks.
Before the talks, Kerry and Lavrov held a face-to-face meeting for the first time after the US suspended its bilateral talks with Russia on Syria.  (T/R07/R01)
Mi'raj Islamic News Agency (MINA)