STUDY: JOB BIAS TARGETS FRENCH MUSLIMS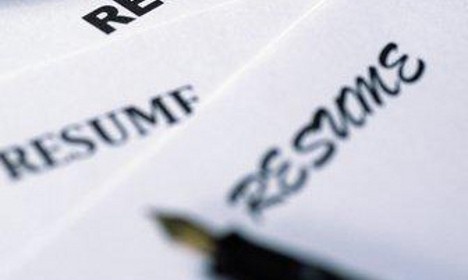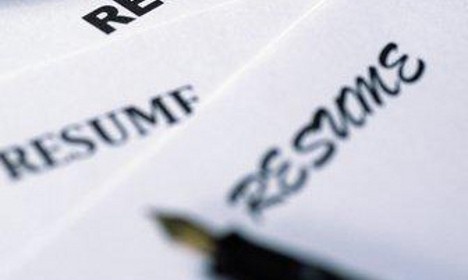 Paris,27 Dzulhijjah 1436/11 October 2015 (MINA) – Reflecting a growing anti-Muslim discrimination in job market, a new study found that practicing Muslim men are four times less likely to get a job interview in France than their Catholic counterparts.
"The results reveal a strong discrimination against Muslims and Jews in France," the study concluded, On islam quoted by Mi'raj Islamic News Agency (MINA) as reporting.
The study, by the Montaigne Institute think tank, showed that 4.7% of practicing Muslims had been asked for a job interview, compared to 17.9% of practicing Catholics.
According to the think tank, which sent out thousands of responses to job adverts using fictional characters, Catholic women and men were twice as likely as Muslims to get a call back for a job interview.
Carried out by Marie-Anne Valfort, a senior lecturer at Sorbonne University in Paris, the study was based on 6,231 responses to job adverts between 2013 and 2014.
Valort believes that the study represents a small portion of discrimination faced by Muslim applicants as it did not continue to the interview stage.
"It probably under-estimates the level of discrimination: all studies show that discrimination is present at each step of recruitment," she said.
The study comes at tense time for the country's six million Muslims who have been facing increasing hatred since Paris attacks last January.
Reflecting growing anti-Muslim sentiments, the Paris-based Collective against Islamophobia in France organization revealed that Islamophobic acts in France have increased by 23.5 percent in the first six months of 2015, compared with the same period last year.
It warned that physical assaults increased by 500 percent and verbal attacks by 100 percent during the initial months of 2015, adding that women were among the first victims of Islamophobia.
In April, the National Observatory Against Islamophobia warned of an unprecedented increase in Islamophobic attacks in France during the first three months of 2015, rising by six-fold than in 2014.
Islamophobic actions soared by 500% compared to the same period in 2011, according to the observatory.
Citing the increasing Islamophobia in the country, Valort linked the massive job discrimination to the damaged image of Islam in the European country.
"Studies show that the French automatically associate Islam with religious extremism and oppression of women," she said.
"These two stereotypes feed a very strong discrimination, particularly regarding male Muslims.
"The recruiter perceives an increased risk of transgressive religious practice in the workplace and associates it with a risk of insubordination."
The study also proved that non-religious set of candidates has direction relation to the results.
Muslims candidates almost doubled their chances of getting interviews when they said they are secular, compared with being a practicing Muslims.
On the other hand, the Catholic candidates almost halved their chances if they identified as secular instead of religious.
"It's likely that an attachment to Catholicism is seen by recruiters as a sign that a man is more disciplined," the study said.
In France, a study in 2009 found that the employment rate of women holding French citizenship was 60.9 percent. The rate for Moroccan women in the country was 25.6 percent and for Turkish women 14.7 percent.
A year later, a study found that French Muslims are facing massive discrimination in the labor market with employers rejecting applicants having Muslim names.
In 2012, another study has revealed that French Muslims of African descent are facing discrimination in the job market, with employers are favoring Christian applicants than their Muslim peers.
Earlier this year, the French government mulled the idea of anonymous CV, replacing it with anti-discrimination training and imposing punishment for violators. (T/P006/R03)
Mi'raj Islamic News Agency (MINA)