SOURCES: EGYPT TO CREATE 'FISH FARMS' ALONG GAZA BORDER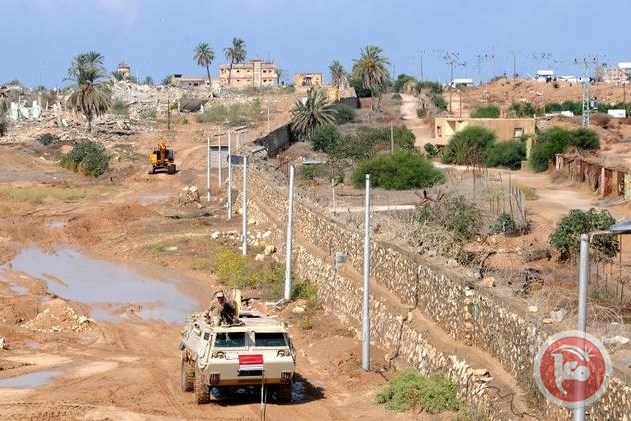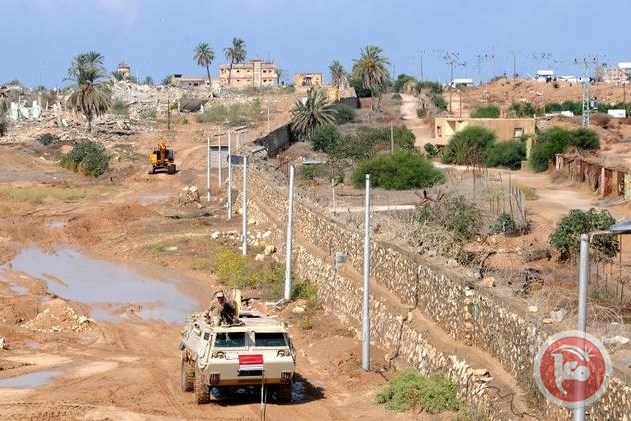 Cairo, 3 Dhulqo'dah 1436/18 August 2015 (MINA) – Egyptian security sources said Tuesday that the Egyptian army is planning to fill a kilometer-long trench along the Gazan border with seawater to be used for fish farming.
The project, aimed at preventing smuggling tunnels into Gaza, will also serve a commercial purpose, the sources told Ma'an.
They have already dug 1 kilometer of the 20-meter deep trench, although they said that work is continuing to lengthen it, Maan News Agency quoted by Mi'raj Islamic News Agency (MINA) as reporting.
They said that it would be filled with seawater from the Mediterranean, using pumps and pipelines, adding that engineers were already preparing the pumps.
The claims could not be confirmed.
The Egyptian military said in June that it was digging a trench along the Gazan border, 20 meters deep and 10 meters wide, outside of Rafah city.
By the end of April, Egypt had demolished around 1,110 houses on the Egyptian side of Rafah City to clear way for a 1-kilometer buffer zone along the border, although in June it was revealed that up to 10,000 more homes might eventually be torn down.
The idea of a moat along the Gaza-Egypt border has in the past been suggested several times by both Egyptian and Israeli authorities, who have together maintained a crippling blockade on the impoverished coastal enclave since 2007.
In 2004, as Israel prepared to withdraw from the territory, the Israeli Defense Ministry began inviting bids from contractors to work on a moat, although the plans were later dropped.
The Egyptian security sources on Tuesday said that the most recent plans came about after a previous project failed.
They indicated that the commercial aspect of fish farming might encourage investment this time.
They added that as part of another project, military engineers were about to complete a water pipe with a 20-inch diameter along the Gazan border, providing water to destroy smuggling tunnels as needed.
The smuggling tunnels have served as a lifeline to the outside world for Gaza's 1.8 million inhabitants since Israel began its military blockade in 2007.
While the tunnels are used by Hamas as a source of tax revenue and inflow of weapons, they also supply highly-demanded necessities for Gazans including food, medicine, as well as infrastructure materials including concrete and fuel.
Egypt has sought to destroy the tunnels as part of an ongoing security campaign in the northern Sinai against anti-regime militants launching attacks on Egyptian police and military personnel.
Egypt accuses Hamas of supporting the insurgents.
Hamas, which denies Egyptian accusations, has suffered poor relations with the Egyptian government ever since the democratically-elected Muslim Brotherhood, with whom they were closely allied, was thrown out of power in July 2013.
The Egyptian army has destroyed hundreds of smuggling tunnels since then, though new ones continue to be found. (T/P010/R04)

Mi'raj Islamic News Agency (MINA)