Sheikh Shabri Asks Muslims to Come at Al-Aqsa in Tasua, Ashura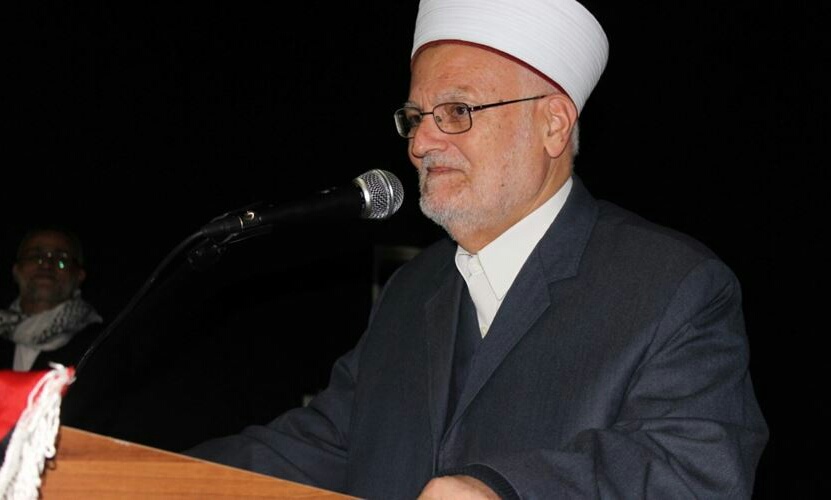 Sheikh Ikrimah Shabri, head of the Islamic high institution and the Al-Aqsa Mosque Khatib (photo: Special)
Al-Quds, MINA – Sheikh Ikrimah Shabri, head of Islamic high institute and Khatib of Al-Aqsa Mosque stressed the importance of Muslims' presence at Al-Aqsa Mosque on the 9th day (Tasua) and 10 (Ashura) this month of Muharram, to coincide with Sunday (8/9) and next Monday (9/9).
In the next two days, Sheikh Shabri asked Palestinians to come at Al-Aqsa Mosque, to perform prayers, guard and participate in the dhikr event and attend lessons on interpreting the Quran, Sirah of the Prophet, Aqidah, Fiqh and other sharia studies held at the inner terrace of the mosque, as quoted by Palinfo, Saturday (7/9).
The Al-Aqsa Mosque preacher also urged a number of Arab and Islamic countries to close ranks, unite attitudes and fulfill responsibility towards Al-Aqsa Mosque, which was subjected to attacks, violations, defamation by Israeli Zionist occupiers and Jewish settlers.
Sheikh Shabri stressed the importance of removing slander triggers in the Muslim world and focusing on the interests of people, especially the Palestinian issue which is still occupied by Israel.
Zionist Israel continues to strive for the Judaization in Al-Aqsa Mosque area, by dividing the area in place and time, between Muslims and Jews.
Israeli police allow Jewish settlers to storm into Al-Aqsa Mosque courtyard every day, morning, and evening, besides Friday and Saturday. This step was taken to take full control of Al-Aqsa, as they did with the Ibrahimi Mosque in the city of Hebron. (T/Sj/P2)
Mi'raj News Agency (MINA)