RESISTANCE NOT TO REMAIN SILENT OVER SAUDI ATTACKS ON YEMEN: HEZBOLLAH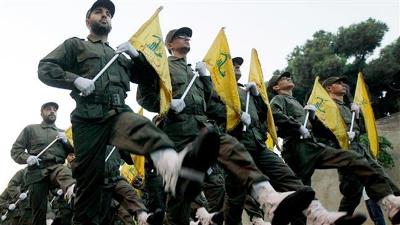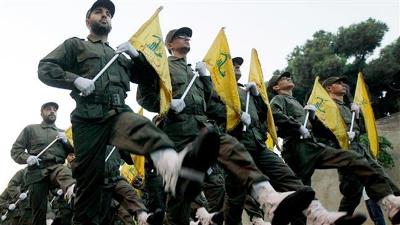 Sana'a, 28 Jumadil Akhir 1436/17 April 2015 (MINA) – Lebanon's Hezbollah has reiterated its condemnation of Saudi airstrikes against Yemen, saying the resistance movement will not remain silent over the aggression.
Hezbollah's Media Relations issued a strongly-worded statement on Wednesday, saying Saudi Arabia is attempting to create divisions in the region and fragment the regional countries, Lebanon's al-Manar TV reported.
The statement further noted that Saudi Arabia murders innocent people through purchasing consciences, importing armies and soldiers, and sowing discord, Press TV quoted by Mi'raj Islamic News Agency (MINA) as reporting.
Extermination operations as well as mass murders are being committed during the course of the Saudi aggression against innocent Yemeni civilians, the statement said.
It also described Saudi Arabia as the regime of ignorance and murder in the Arabian Peninsula which is exporting terrorism, extremists and subversive ideologies.
Hezbollah also said in the statement that the support of Lebanon's Future Movement support for the Saudi aggression has no impact on the resistance movement's stance on the Saudi crimes in Yemen. The two major Lebanese factions are currently holding talks to improve security and stability in the country.
During a wide-ranging interview with the Associated Press on Monday, Hezbollah Deputy Secretary Sheikh Naim Qassem slammed Saudi Arabia's indiscriminate bombardment of Yemen as genocide.
"Saudi Arabia has embroiled itself and will incur very serious losses that have started to show and will increasingly reflect on its status, its internal situation and its role in the region," Qassem emphasized. "What happened in Yemen is a crime that cannot be ignored … Saudi Arabia is committing genocide in Yemen, we cannot be silent after that."
The developments come as the Saudi military aggression against its Arab neighbor has drawn widespread regional and international condemnation.
Saudi Arabia's air campaign against Yemen started on March 26, without a UN mandate, in a bid to restore power to Abd Rabbuh Mansur Hadi, a close ally of Riyadh.
Close to 2,600 people, including women and children, have been killed in the attacks.
The spokesman for Yemeni armed forces and popular committees, Colonel Sharaf Luqman, has criticized Saudi Arabia for leveling Yemen's infrastructure to the ground.
He said in a press conference in Sana'a on Monday that civilians and Yemeni infrastructure have been the target of the Saudi aggression against Yemen. "Saudi Arabia is the international supporter of terrorism," the military official stated.
A significant number of governmental buildings, schools, shops, gas stations, markets, stadiums and mosques have been destroyed in the Saudi attacks, the spokesman added, describing the Saudi brutalities in Yemen as "war crimes."
Speaking from Beirut, Press TV's correspondent Ali Rizk said on Thursday that the Saudi-backed Future Movement of Lebanon has launched an all-out campaign against Hezbollah's stance toward Yemen.
He said Hezbollah, however, has stressed, that it will not be silent on the developments in the impoverished country and the Saudi aggression against it.
Hezbollah wants to send a message to the rival group that the movement will keep its stance toward Yemen with or without national political talks in Lebanon, Rizk said.
Hezbollah leader Seyyed Hassan Nasrallah said in a speech just days after the Saudi invasion began, that movement will not retreat from its position towards Saudi Arabia.
Rizk added that more fiery rhetoric from Hezbollah can be expected during Nasrallah's second speech, due on Friday, on the situation in Yemen. (T/P002/P3)
Mi'raj Islamic News Agency (MINA)