POLL: OBAMA 'WORST PRESIDENT' SINCE WORLD WAR TWO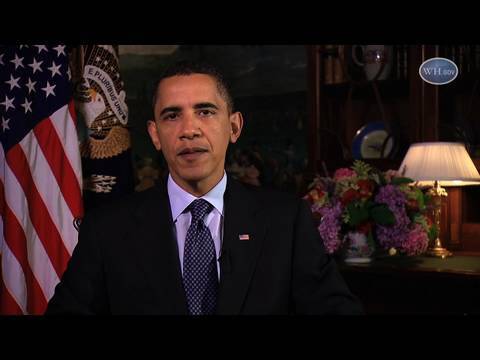 Washington, 5 Ramadhan 1435/3 July 2014 (MINA) – US President Barack Obama is ranked as the worst president since World War ll among American voters, according to a new poll released Wednesday.
In a survey by the Quinnipiac University Polling Institute, 33 percent of registered voters named Obama as the worst president since 1945, while 28 percent mentioned his predecessor, George W. Bush, as the worst, Press TV quoted by Mi'raj Islamic News Agency (MINA) as reporting
The poll also found that 53 percent of voters disapprove of the job Obama is doing, compared with 40 percent who approve. Fifty-four percent of voters say the Obama administration is not competent at running the government.
Obama gets negative grades for his handling of most key issues, including the economy, foreign policy, healthcare and terrorism, the poll found.
"Over the span of 69 years of American history and 12 presidencies, President Barack Obama finds himself with President George W. Bush at the bottom of the popularity barrel," said Tim Malloy, assistant director of Quinnipiac University's polling unit.
The survey comes as Obama in recent weeks has found his popularity at the lowest levels of his presidency.
Ronald Reagan topped the poll as the best president since World War II, with 35 percent. He is followed by presidents Bill Clinton at 18 percent and John F. Kennedy with15 percent.
The survey, conducted June 24-30 with 1,446 registered voters, showed that 35 percent of voters believe the economy and unemployment are the most important problems facing the country today, while 12 percent believe the political system is the biggest problem. (T/P012/E01)
Mi'raj Islamic News Agency (MINA)