Palestinians in Ramallah urge boycott of Israeli goods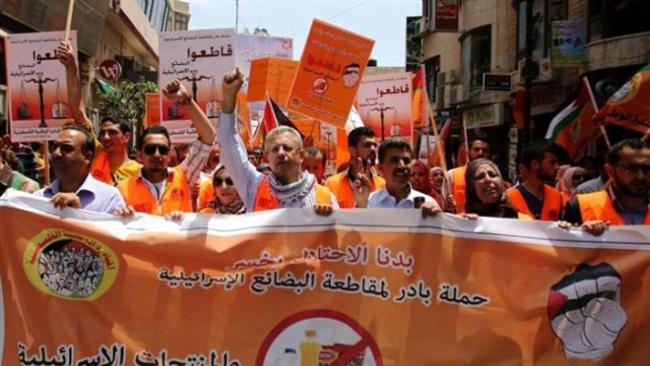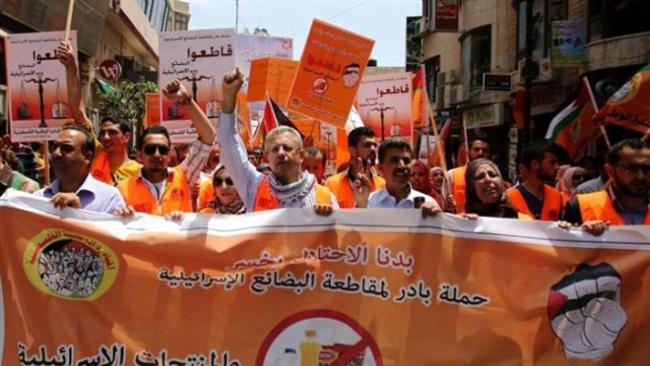 Tel Aviv, 20 Jumada Awal 1437/28 February 2016 (MINA) – Hundreds of Palestinians, including lawmakers, held a demonstration in the occupied West Bank Saturday, calling for the boycott of Israeli products.
Marching through the streets in Ramallah City, the demonstrators urged people worldwide to unite against the Tel Aviv regime and put an immediate embargo on Israeli goods, Press Tv reported.
The demonstration was part of a campaign that is a coalition of worldwide organizations established a decade ago, which advocates boycotts, divestment and sanctions against Israel, known as the BDS movement.
Thousands of volunteers worldwide have joined the BDS ever since to help promote the Palestinian cause.
The demonstration in Ramallah came amid a surging wave of violence in the West Bank, where about 190 Palestinians have been killed in clashes with Israelis over the past few months. The violence, which erupted in early October 2015, has also killed more than two dozen Israelis.
During the Saturday demonstration, the protesters called on all institutions and administrative offices run by the Palestinian Authority to boycott products made in the occupied Palestinian territories. They also urged the PA to step up efforts at the international level to pressure Israel through the BDS movement.
In a related incident earlier this week, a group of BDS supporters at the University of South Florida in the United States interrupted lectures by two Israelis in their college. Some 25 members of the movement, waving Palestinian flags and banners, entered the lecture hall and chanted slogans against the Israeli occupation of the Palestinian territories. (T/P011/R07)
Mi'raj Islamic News Agency (MINA)