Palestine to File All Israeli Crimes at ICC Meeting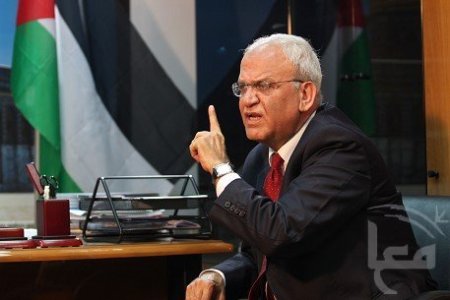 Executive Committee of the Secretary General of Palestine Liberation Organization (PLO), Saeb Erekat (photo: special)
Ramallah, MINA – Executive Committee of the Secretary General of Palestine Liberation Organization (PLO), Saeb Erekat, said on Sunday, Palestine will file all Israeli crimes at a meeting of the International Criminal Court (ICC) general commission next month.
He said Palestine would ask the ICC Judicial Council to open an investigation into Israeli occupation crimes and to publish a database of companies operating in Israeli illegal settlements in Palestine, Wafa reported.
"Anyone involved in crimes against Palestine must be held accountable and the ICC must fight war crimes so that they do not continue," Erekat told Radio Voice of Palestine.
He also said he had sent a letter to the President of the UN Human Rights Council on Saturday, asking him to release company data on illegal settlers supported by the US.
Erekat added in response to a recent announcement by US Secretary of State Mike Pompeo who recognized Israeli settlements as legal. Palestinian leaders sought justice at the ICC, the International Court, and the UN Security Council, and the Arab League.
He said the Arab League had taken the decision to suspend all relations with countries that recognized Jerusalem as the capital of Israel, and all Arab countries needed to follow it. (T/Sj/P2)
Mi'raj News Agency (MINA)