PA Won't Honor Agreements with Israel If Aggression Continues, Says Fatah Official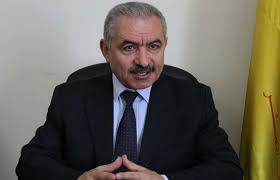 Bethelhem, MINA – Member of the Central Committee of Fatah movement, Mohammad Shtayeh, said on Thursday that the Palestinian Authority has sent a message to the Israeli government to the effect that the PA will not continue to honor signed agreements with Israel if its "aggression" continues, WAFA reported.
Shtayeh was referring to the recent Israeli crackdown on Ramallah area in the West Bank, during his annual meeting with foreign diplomats and journalists in Beit Jala town near Bethlehem, ahead of the Christmas holidays.
He stressed that the issue of the security relationship with Israel is currently being studied by the leadership in response to the recent "Israeli aggression on Ramallah", which included a raid of the city and the setting up of checkpoints at the city's entrances.
In the meantime, the Fatah official said "the US administration has failed to achieve its vision and ideas [of peacemaking] which may not be called a "deal" because the Palestinian leadership will not buy-in such a deal."
"What the Trump administration is trying to do is to force us to accept ideas following these measures [of recognizing Jerusalem as Israel's capital]. They [the Americans] are leading us as if leading a "cow herd" to the slaughterhouse," Shtayeh added. .(T/RS5/RS1)
Mi'raj Islamic News Agency (MINA)