OCHA Urges Access to 4.5 Million Besieged Syrians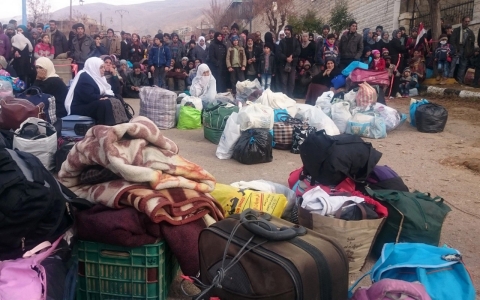 Over 4.5 million Sysians are trapped in besieged areas.

Geneva, 12 Ramadan 143/7 June 2017 (MINA) – The United Nations Office for the Coordination of Humanitarian Affairs (OCHA) has stressed the importance of reaching over 4.5 million besieged Syrians, unconditionally and permanently, in conflict-stricken areas in all around Syria.
The UN is concerned with safety and protection of over 400,000 civilians in Raqqa city with violence and air strikes continue daily in the city, KUNA reported, citing the statement of Jens Laerke, OCHA spokesperson, to reporters Tuesday.
Recently, three Syrians, including a pregnant woman, were assassinated in Tabqa, Raqqa, while several people wounded in a mortar shells firing near a local school in the district, Laerke affirmed, adding that two schools in Mashlab districts have also been destroyed by continued air strikes.
Meanwhile, over 160,000 people continue to abandon their homes and towns since last May, he noted, indicating that over 87,000 people have been displaced to Raqqa city, while over 33,000 others to Idlib, and a small number to Hama, Deir Al-Zour, and Homs.
The humanitarian situation in Raqqa remains dire, where most residents face grave difficulties in meeting their needs immediately, OCHA spokesperson noted, voicing concerns over deterioration of the situation in the city, in addition to recent reports on shortage in food and medical supplies. (T/RS5/RS1)
Mi'raj Islamic News Agency (MINA)