New Myanmar Gov't Under Pressure To Improve Human Rights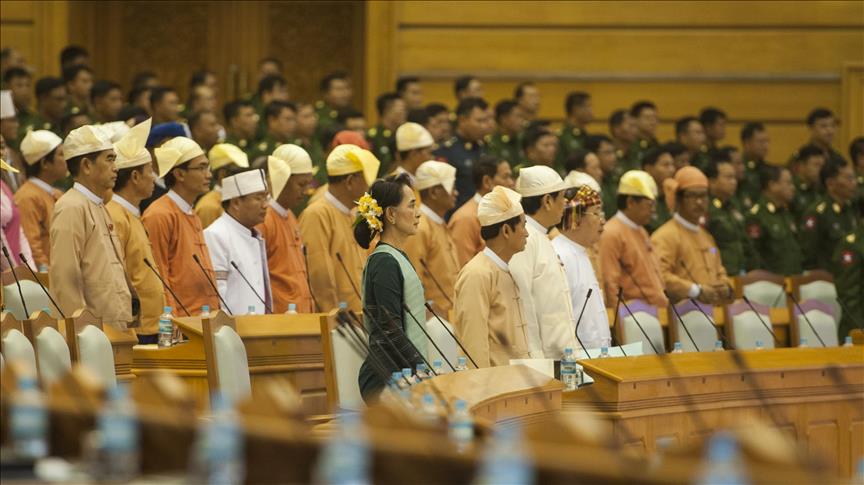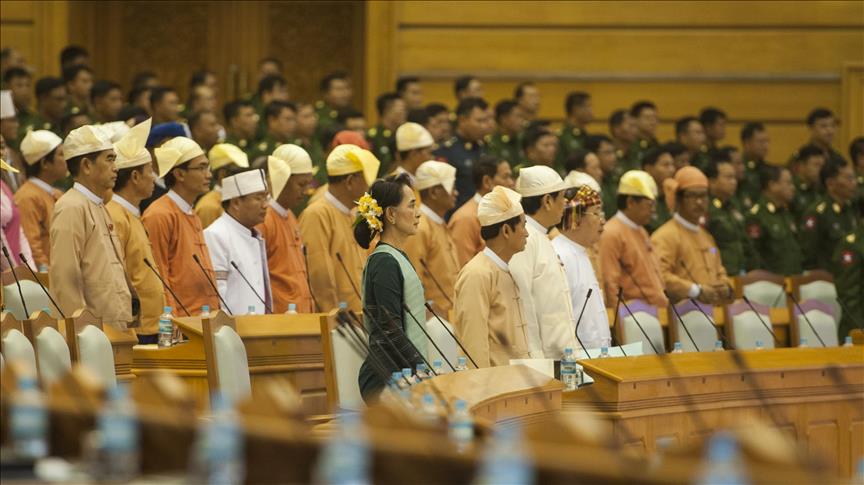 Yangon, 16 Jumadil Akhir 1437/ 25 March 2016 (MINA) –  An international advocacy group is calling on Myanmar's new government to take immediate steps to improve the country's human rights record when it takes power, demanding it break a "vicious cycle of repression and political arrests."
"The incoming government must take bold steps to show that human rights abuses are a problem of the past,"Jasmine Heiss, senior campaigner with Amnesty International's U.S. office wrote in a new report released Thursday, Anadolu Agency quoted by Mi'raj Islamic News Agency (MINA) as reporting.
"The new president was elected on the promise of championing human rights and free expression. It is critical that those reforms are put into action."
After decades of often repressive rule by Myanmar's generals, Aung San Suu Kyi led the National League for Democracy (NLD) party to a landslide victory in Nov. 8 polls.
With the party due to take power April 1, the NLD is under tremendous pressure to fix the nation's problems, a particularly ominous task with the army still wielding immense power over key ministries.
The report — named New Expression Meets Old Repression — is based on scores of interviews with human rights defenders, activists, lawyers, and prisoners of conscience and their families.
It claims to document how authorities in Myanmar have engaged in a far-reaching crackdown on opponents in the past two years, saying that they have relied on a range of tactics and draconian laws to silence dissent, "some new and some dating back to the years of outright military rule before 2011".
Amnesty says that the repression and arrests of a wide range of people — including journalists, human rights defenders, students, and labor and land activists — have continued even since the Nov. 2015 elections in which the NLD romped home, saying that many are threatened, harassed and jailed for nothing but peacefully speaking their minds.
The report says that Amnesty knows of almost 100 prisoners of conscience behind bars in Myanmar today, while hundreds of other activists are in detention or waiting for trials to end.
"This could be the start of a new dawn for human rights in Myanmar, but the task facing Aung San Suu Kyi and the National League for Democracy is huge – they have to ensure that their actions are not controlled by the repressive laws they will inherit," said Champa Patel, Amnesty's Southeast Asia Director.
"Despite their landslide election win, Myanmar's flawed constitution will also ensure that the military still wields considerable power," she stated.
"The sheer number of prisoners of conscience in jail is an ongoing dark stain on Myanmar's record, and belies the authorities' claims to have turned a corner on human rights. The ramping up of repression and arrests of people who have done nothing but peacefully express their views has been deeply disturbing."
The report underlines that although NLD members have made encouraging and welcome promises to make human rights a priority when they take office, the task it is facing is huge.
"There are serious questions about the NLD's ability to change course on human rights, given that Myanmar's constitution still puts the military in charge of several key institutions," the report states, naming on such institution as the Ministry of Home Affairs, which oversees the police and the general administration of the country.
The advocacy group calls on Suu Kyi's government to immediately release all prisoners of conscience, to establish a functioning prisoners of conscience committee to review all cases and ensure no peaceful activists are imprisoned, and to amend or repeal all laws used to crack down on human rights.
"The NLD-led government has a golden opportunity to effect human rights change. It is one they must seize with both hands – but to do it they will need the backing of the international community," says Patel.  (T/P010/R07)
Mi'raj Islamic News Agency (MINA)