NETANYAHU STRESSES UNITY BETWEEN ISRAEL AND EGYPT IN FIGHT AGAINST TERRORISM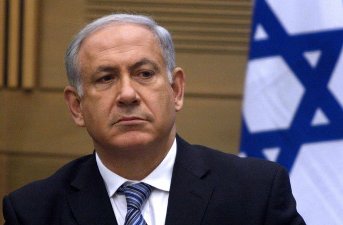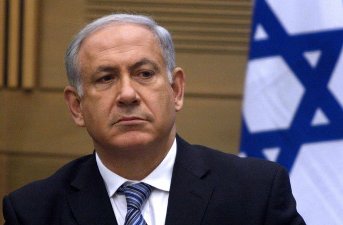 Kairo, 16 Ramadan 1436/3 July 2015 (MINA) – After a series of deadly attacks that claimed the lives of dozens of Egyptian troops in Sinai, Israeli Prime Minister Benjamin Netanyahu has affirmed that Israel and Egypt are on the same side in the fight against "Islamic terrorism".
Egyptian online newspaper Almesryoon.com, which has been monitoring Israeli media coverage of the incidents in Sinai, reported that Netanyahu sent consolations and concerns to Egyptian President Abdul-Fattah Al-Sisi following the death of the recent Egyptian "victims of terrorism".
According to the newspaper, Israeli Radio reported Netanyahu as saying that: "Iran, ISIS and Hamas are sponsoring terrorism." It noted that Netanyahu had undermined 200 potential terror attacks on Israel since the beginning of this year. Middle East Monitor (Memo) reports as quoted by Mi'raj Islamic News Agency (MINA).
Israeli newspaper Yedioth Ahronoth reported that "Bytul-Maqdis [an ISIS affiliated militia group in eastern Egypt] has developed its operational abilities against the Egyptian army in Sinai."
The newspaper stressed that Sinai is currently "living a war", adding that "political Islam has risen again in Sinai after targeting several bases for the Egyptian army.
There are armed cells in Sinai responsible for a number of attacks that claimed the lives of hundreds of Egyptian troops and policemen."
News One, an Israeli website, published an article entitled "Terror targets the regime of President Al-Sisi," noting that the Egyptian president has called for "accelerating the execution of death sentences against the leaders of the Muslim Brotherhood after the assassination of the Egyptian Attorney General."
This Israeli website commented that the Egyptian leadership is afraid that the Islamist might eventually gain control. "Al-Sisi's regime is considered the most active in fighting Islamic terrorism among all the other Arab regimes," the website added.
It also decried the Islamists for "not respecting their religion" since they carried out the attacks during the holy month of Ramadan.
Meanwhile, Ma'ariv reported that: "On the second anniversary of the Egyptian [June 30] revolution, Jihadist groups carried out terrorist attacks. The most violent took place in north Sinai when a car bomb blast killed tens of troops."
It added: "The series of terrorist attacks followed the assassination of Attorney General Hisham Barakat." (T/P002/R04)
Mi'raj Islamic News Agency (MINA)