MUSLIM WOMAN GETS RACIAL ABUSE ON MELBOURNE TRAIN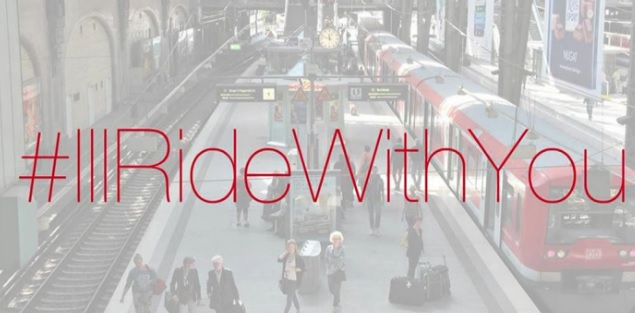 Melbourne, 23 Safar 1436/16 December 2014 (MINA) – A Muslim women dressed in a niqab was racially vilified on a peak-hour Melbourne train this morning — but the attacker was shouted down by angry commuters.
The victim was travelling on an Upfield line train into the CBD when the abuse allegedly began, Heraldsun quoted by Mi'raj Islamic News Agency (MINA).
However, very quickly fellow passengers stood up to the abuser and told him to leave the woman alone.
Police have confirmed they boarded a train at North Melbourne train station at 9am and removed a man aged in his 40s.
"Police attended after reports of an altercation between a male in his 40s and a female passenger," Inspector Ian Geddes said.
"The man was removed and police are currently investigating what was said."
A chador is a traditional garment for Muslim women. It is usually a long black cloth that covers the body from head to toe and covers all or part of the face.
The attack comes after hundreds of thousands of posts on Twitter — using the hashtag #illridewithyou — started yesterday as a show of support for Muslim Australians, following the Sydney siege at the Lindt cafe.
People using the hashtag offer to ride with Muslim commuters too scared to ride on public transport for fear of racial abuse.
"Loop train at North Melb delayed by racist scumbag abuse of woman in chador. Proud of the many Upfield/Craigieburn commuters who stood up," Twitter user BaronessClash said.
FestivMathsInstitute added: "brilliant … it begins now … shout down the scum."
Another commuter on the train contacted the Herald Sun to say a death threat had been made against the woman.(T/R04/R03)
Mi'raj Islamic News Agency (MINA)