Muslim Advocacy Group Says Trump's Immigration Stance Will Make US 'More Of A Target'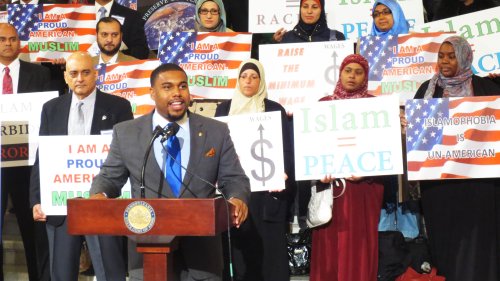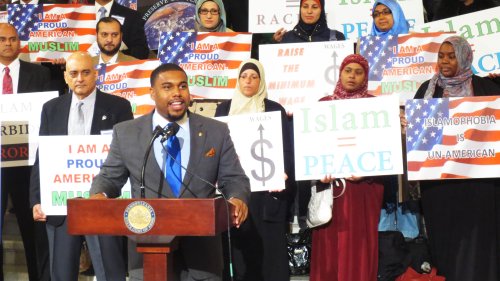 Some residents of the American Muslim community express their concerns over the spread of Islamophobia into mainstream politics and the resettlement of Syrian refugees.
Washington, 29 Rabiul Akhir 1438/28 January 2017 (MINA) – On Friday, the Philadelphia chapter of CAIR, a civil-rights Muslim advocacy group, is denouncing President Trump's executive orders dealing with immigration.
Leaders from the group held a news conference in Center City.
"Targeting refugees, building walls, banning visas for immigrants from certain countries, will do nothing to keep us safer," philadelphia.cbslocal.com quoted Ryan Houldin as saying.
"It will only make us more of a target because we are going to be playing into the narrative of extremists and terrorists who want to create a divide between different faiths and cultures,"
CAIR says it will work tirelessly to resist President Trump's policy.
"We would resist that strongly," Scott Arbeiter, president of World Relief, the humanitarian arm of the National Association of Evangelicals and one of nine agencies that partner with the federal government to resettle refugees.
"Some of the most vulnerable people in the world right now are Muslims. If we say no Muslim should be let in, we are denying the humanity and dignity of people made in the image of God."
Arbeiter said he and his group have tried unsuccessfully to meet with the new Trump administration to discuss refugee policy.
A study conducted by the libertarian Cato Institute found that between 1975-2015, the United States admitted approximately 700,000 asylum-seekers and 3.25 million refugees. Four asylum-seekers and 20 refugees later became terrorists and launched attacks on US soil.
"The chance of being murdered in a terrorist attack committed by an asylum-seeker was one in 2.73 billion a year," wrote the study's author, Alex Nowrasteh. "The chance of being murdered in a terrorist attack committed by a refugee is one in 3.64 billion a year."   (T/RS05/RS0)
Mi'raj Islamic News Agency (MINA)