American Muslim Advocacy Condemned Israeli Attack at the Al-Aqsa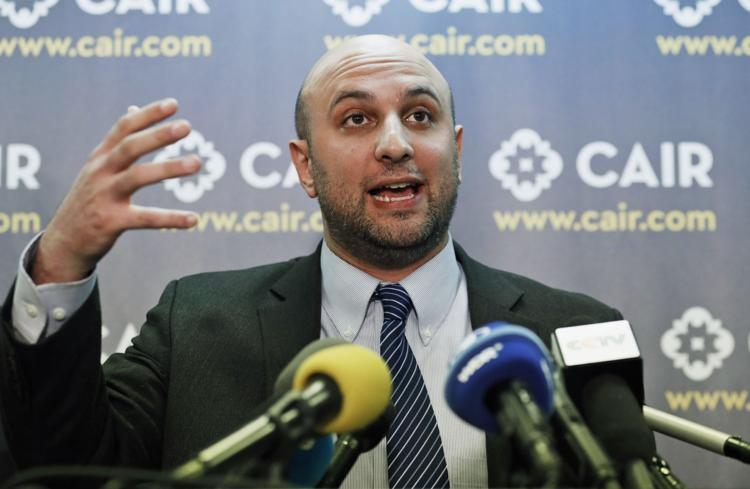 attorney Gadeir Abbas speaks during a news conference at the Council on American-Islamic Relations (CAIR) in Washington (AP Photo/Alex Brandon, File)
Washington, MINA – Muslim-American advocacy group condemned Israeli forces' attacks on worshipers at the al-Aqsa Mosque, Jerusalem last week.
According to the Jerusalem Religious Waqf Authority as quoted from Anadolu Agency (AA), around 16 Palestinians were injured in the clashes after Israeli police closed the compound on Tuesday.
Police claimed the closure was based on security reasons after an arson attack on the Israeli police post.
Three wounded were American, Safa Hawash, her sister, Nour, and their mother, Germeen Abdelkareem.
"The brutality experienced by Germeen, Safa and Noor have hurt the feelings of all American Muslims," ​​said Nihad Awad, executive director of the Council on American-Islamic Relations (CAIR).
"Meanwhile, the Israeli army feels facilitated and protected by the American government," he said again.
A video circulating widely on Twitter showed a police officer was forcibly handcuffing Noor, even though Noor and Hawash insisted to show their passports.
However, the police threw away their passports and said: "I don't care about your identity".
According to Hawash, their mothers also experienced police violence. "This incident is just a fragment of the suffering that everyday Palestinians suffer," he said.
"The incident is a reminder that Israel does not respect the United States and its citizens at all," said Osama Abuirshaid, Director of National Muslim American Policy for Palestine.
Since last month, tensions have risen in Jerusalem, when police closed the al-Rahma mosque in the al-Aqsa complex, which then triggered protests by Palestinians.
In subsequent developments, Israeli authorities even banned Palestinians, including religious leaders from entering al-Aqsa, which is considered the third holiest site in the world by Muslims.
Israel occupied East Jerusalem, where al-Aqsa was located, during the 1967 Arab-Israeli War, before finally annexing all areas of the city in 1980. (T/Sj/R04)
Mi'raj News Agency (MINA)