Muhammadiyah Build Field Hospital in Turkiye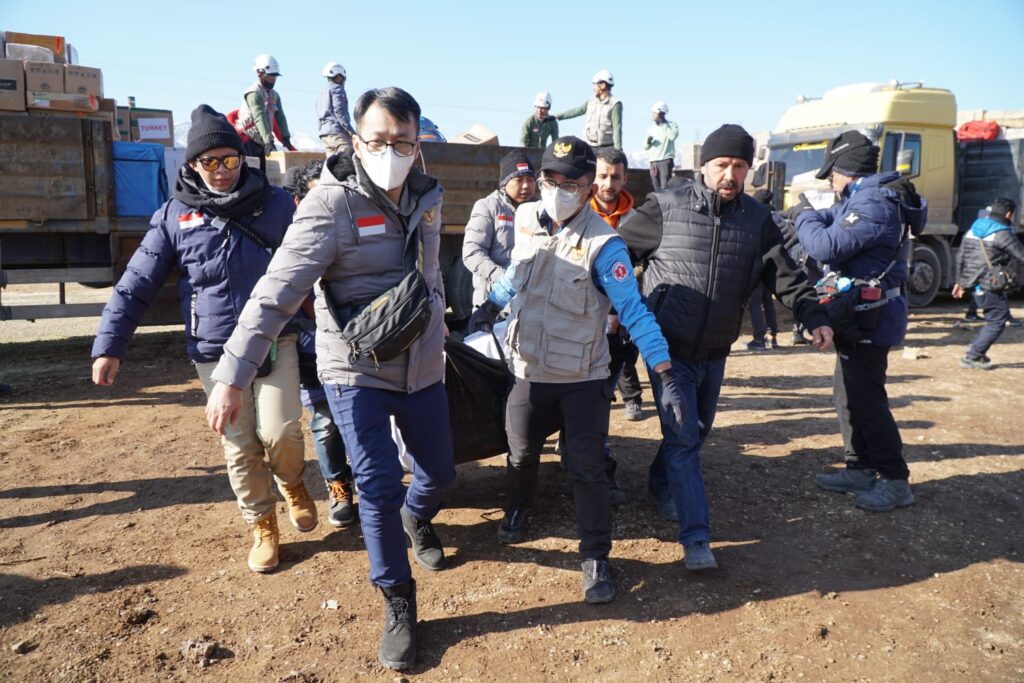 Ankara, MINA – Muhammadiyah Emergency Medical Team (EMT) personnel have started to build field hospital in Turkiye, to immediately serve residents affected by the earthquake.
Huda Khairun Nahar, EMT Muhammadiyah Logistics Coordinator, said his team set up tents to be used as field hospitals. This is the written statement received by MINA on Thursday.
"Currently, we are in Haza, Hatay Province, Turkiye. The logistics have also arrived. God willing, the field hospital for outpatient care will be able to operate, including later for inpatient care and the operating room," he said.
EMT personnel arrived in Turkey after previously being released from Halim Perdana Kusuma Airfield, Jakarta on Monday.
EMT Muhammadiyah is part of the Indonesian Emergency Medical Team (INA-EMT) which has a mandate from the Government of Indonesia to help earthquake survivors in Turkey, especially through health services.
Upon arrival at Adana International Airport, the 23 Muhammadiyah EMT group were welcomed by the Indonesian Ambassador to Turkey, Lalu Muhammad Iqbal and representatives of the Special Branch Leadership (PCIM) Turkey.
Tri Julia Wulandari, Administrative Staff of KL Lazismu PCIM Turki said that her party had participated in helping EMT Muhammadiyah at the location.
"The Muhammadiyah EMT team also received assistance from Lazismu volunteers. They serve as translators and help with logistics," he said.
On the morning of Tuesday, the joint INA-EMT team consisting of government, community and professional organizations conducted a briefing first before shifting to Hassa, Hatay Province, Turkey. After traveling for about 4 hours, the team arrived at the location and carried out the process of loading and unloading the aid.
The arrival of the INA-EMT group to Hassa, Hatay Province, on Tuesday morning and received a warm welcome from Turkish citizens.
Erdem Güven, a local volunteer at the Indonesian Embassy in Turkey who was at the location welcomed the arrival of assistance from the Government of Indonesia in the form of private parties.
He works as a tour guide for tourists coming from Indonesia, so he is fluent in Indonesian.
"Regarding the delivery of aid and the Indonesian Government's plan to build a hospital in Southeastern Turkey, it is very meaningful and important for all of us. Especially in this situation, it is very difficult and severe condition. No matter how manu the assistance and delivery, they are all really important," said Güven. (T/RE1)
Mi'raj News Agency (MINA)