MINNESOTA MUSLIMS WANT POLICE PROTECTION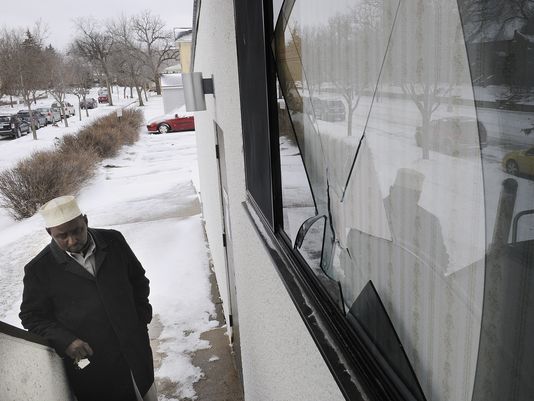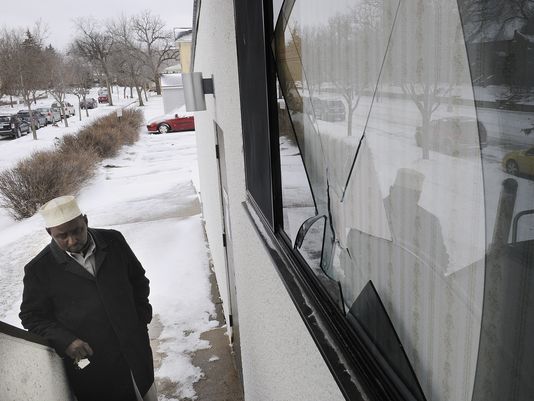 St. Cloud, 26 Safar 1436/19 December 2014 (MINA) – A leading US Muslim rights group has urged police authorities to provide protection for the Muslim community in Minnesota's St. Cloud, following repeated attacks on the city's Islamic center.
The demand, made by the Minnesota chapter of the Council on American-Islamic Relations, followed an attack last Monday on the Central Minnesota Islamic Center on Fourth Avenue South, Onislam quoted by Mi'raj Islamic News Agency (MINA) as reporting, Friday.
A broken window was reported to St. Cloud police Monday night, in the fourth incident of damage at the Islamic center in the past month.
Lori Saroya, executive director of CAIR-MN, urged community leaders to use safety measures outlined in a CAIR booklet "Best Practices for Mosque and Community Safety," which was published in response to previous attacks on American mosques.
"The community leaders feel empowered, they feel like they know what their legal rights are," she said.
"And it helps build a relationship with law enforcement" so that if there is an incident, that it's reported and that it's investigated as a potential hate incident.
Saroya added they expect a flare up of such attacks, as a result of the rise of the so-called Islamic State (ISIL) which led to stigmatizing Muslims in the west.
"We formed in 2007. Every year, we see more and more of these cases," she said.
Since 2010, every new mosque project in Minnesota has faced community opposition, Saroya said, which can lead to safety concerns once a mosque is built.
CAIR's booklet, called "Best Practices for Mosque and Community Safety", was published in 2007 in response to previous attacks on American mosques,
The guidelines are designed to be used by mosque officials, Muslim school administrators and other community leaders and activists who seek to identify and eliminate vulnerabilities to bias-motivated attacks.
Support
On the other hand, police officials stressed that they were paying due attention to recent attacks.
"I would never say no to collaboration with any of our community agencies," said Police Chief Blair Anderson.
"I appreciate what it is they're doing. But it's what we do all day, every day. We spend a lot of time in the protection business."
The mosque incident is not the first in St. Cloud.
Earlier this month, CAIR called on federal law enforcement authorities to investigate incidents at two St. Cloud mosques as hate crimes.
Last month, the group sought similar investigation of an incident in a St. Paul neighborhood.
St. Cloud police previously had asked for the public's help in investigating reports of damage at local Islamic centers, including broken windshields on vehicles parked outside.
Anderson said Wednesday investigators don't have any solid proof the incidents are connected.
"It's as unsettling to us as it is to all the people in this community," he said.
"As I say often, our presence is our greatest tool."
Meanwhile, Saroya urged the Muslim leaders in St. Cloud Islamic center to install security cameras as a first step towards fighting these attacks.
The cameras were expected to be funded with the whole community, not just the Muslim minority.
"It's not just the Muslim community," she said.
"There are far more people that come out in support and want to help and feel horrible about what happened."(T/P008/P3)
Mi'raj Islamic News Agency (MINA)