MALAYSIA MUSLIMS DARE SUMMER RAMADAN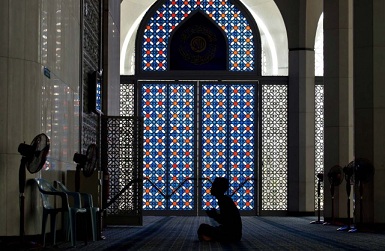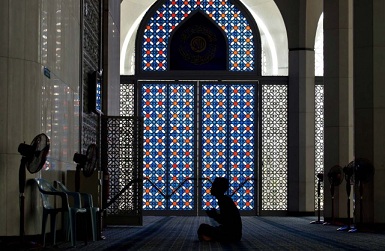 Johor Baru, 13 Ramadhan 1436/30 June 2015 (MINA) – Witnessing soaring temperatures this summer, Malaysian Muslims are daring a scorching Ramadan as many parts of the country will be in grip of blistering heatwaves.
"I was diligently fasting for the first few days of Ramadan until my doctor advised me to break the fast to ensure the health of my child," seven months' pregnant Siti Nur Aqilla Omar (27) said, On Islam quoted by Mi'raj Islamic News Agency (MINA) as reporting.
"This is my first pregnancy and the heat has been quite a test for me," she said.
Ramadan, the holiest month in Islamic calendar, kicked off in Malaysia on June 18.
In Ramadan, adult Muslims, save the sick and those traveling, abstain from food, drink, smoking and sex between dawn and sunset.
Fasting for long hours in summer days, many Malaysians said they were keen on drinking a lot of water during sahur [pre-dawn meal], to face the hot weather.
"It can be very challenging at times, as I have to stand under the scorching sun but I have not let this affect my job," senior construction site supervisor Kamarul Shamsul Zahari (35) said.
"I just drink more water during sahur and after breaking fast in the evening," he said, adding that his two primary school going children, however, could not bear the heat and sometimes broke their fast earlier than they should.
Hot summer was not affecting workers only.
Teacher P. Megana (46), said that many of her students had been complaining of the humid weather.
In Petaling Jaya, a man who wished to be known only as Nizam (27), said the thirst was hard to bear because of the heat.
Nizam, who was with his wife and child at a park to cool down said it was slightly cooler in his home state of Pahang.
Indian national Swaraj Dube, 20, who has been in Malaysia for five years, said people should not head straight to an air-conditioned area to escape the heat.
"I used to do that and fall sick quite often," he said.
"Now, I stand under a fan to cool down gradually before heading to a colder place," he said, adding that the humidity was worse than the heat in Malaysia.
"When the heat combines with the humidity, we sweat and feel hot. In India, it can be hot but still bearable because it is not so humid," he said.
Muslims dedicate their time during the holy month to be closer to Allah through prayers, self-restraint and good deeds.
It is customary for Muslims to spend part of the days during Ramadan studying the Noble Qur'an.
Many men perform i`tikaf (spiritual retreat), spending the last 10 days of the month exclusively in the mosque. (T/P006/R03)
Mi'raj Islamic News Agency (MINA)