LEBANON : HEZBOLLAH OPERATION OCCURRED WITHIN LEBANESE TERRITORY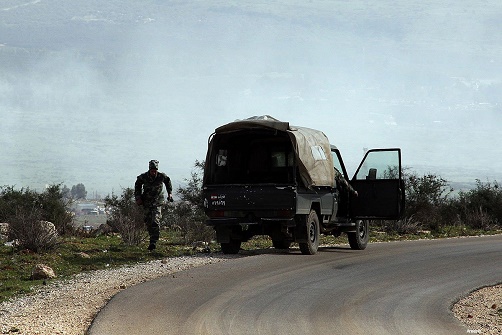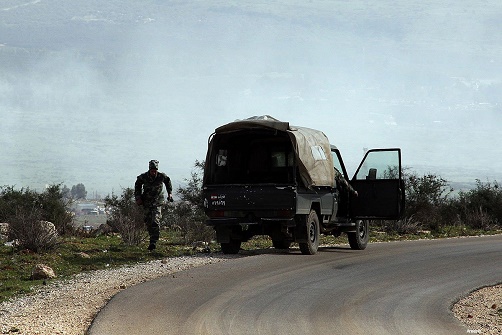 Beirut, 9 Rabi'ul Akhir 1436/30 January 2015 (MINA) – The Lebanese foreign ministry has said that Hezbollah's Wednesday operation targeting an Israeli military convoy was located on occupied Lebanese soil.
In an official statement, the Lebanese Foreign Affairs Ministry denounced the Israeli bombing of Lebanon, which came in response to Hezbollah's operation launched from occupied Lebanese Shebaa Farms against an Israeli military convoy outside the Blue Line.
The ministry affirmed that: "Lebanon remains committed to UN Resolution 1701 to protect itself from Israeli aggression."
The statement also expressed Lebanon's deepest condolences to both the leadership of the UN force in southern Lebanon (UNIFIL) and its Spanish battalion for the death of a Spanish soldier at the hands of Israelis, Middle East Monitor (MEMO) quoted by Mi'raj Islamic News Agency (MINA) as reporting. Friday.
The soldier, who was working with UNIFIL on a peacekeeping mission, was killed by Israeli shelling that targeted areas inside Lebanese territory in the wake of the Hezbollah operation.
On Wednesday, an IDF spokesman announced that an Israeli military vehicle was bombed in the Mount Dov region on the border with Lebanon in an operation for which Hezbollah claimed responsibility.
The operation left a number of Israeli soldiers dead and wounded, he added. Israeli TV Channel 10 reported that seven Israeli soldiers were injured in a Hezbollah attack.
The attack came two weeks after the killing of six Hezbollah members in the Syrian Golan Heights during an Israeli raid.
While Israeli officials hinted at their responsibility for the raid, no formal Israeli statement was released in this respect.
Israeli prime minister, Benjamin Netanyahu, warned that his "advice to those who defy in the north, is to look at what happened in Gaza", while Avigdor Lieberman,
Israeli minister of foreign affairs, said that Israel should respond in a "forceful and disproportionate manner" to the "Lebanese Hezbollah attack."
Israel launched a war against Lebanon in July 2006. The war lasted for 33 days and ended with the passing of UN Security Council Resolution 1701, which stipulated a halt to the confrontation between the Israeli army and Hezbollah.
Further conditions of the resolution included an increase in the number of international forces operating in southern Lebanon for peacekeeping and monitoring; and the development of necessary controls and mechanisms to prevent "military action" in the south. (T/P002/P3).
Mi'raj Islamic News Agency (MINA)