Korean Civil Society and Global NGO Advocate Peace in the Korean Peninsula and Globe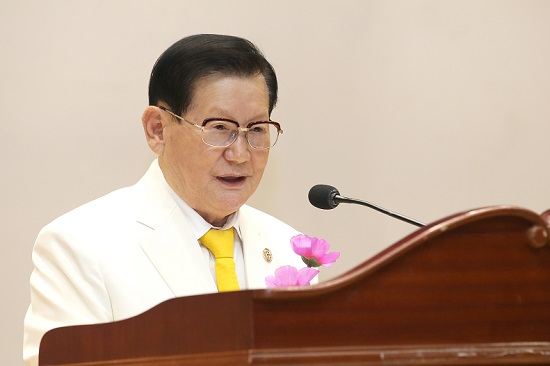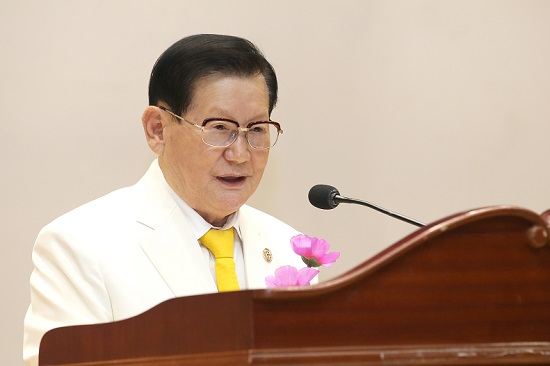 Seoul, MINA – On November 30th, a forum titled 'Korea Peace Unification Forum' to establish peacebuilding measures for the unification of Korea and global peace was held at the Korean National Assembly Member's Conference Hall.
In the forum, politicians and NGO representatives gathered to call for the strategic unification policies that entail incorporation of collective efforts of civil society activities in attendance with Ambassadors to Korea from 12 countries including El Salvador, Cambodia, Costa Rica, Poland, and Laos.
While the international society seeks measures including economic sanctions to prevent the recent provocations from North Korea's nuclear tests, participants at this forum advocated the long-term, consistent approach to the North Korean issue.
In the panel discussions, it was suggested that the ultimate resolution of the security crisis in East Asia including the North Korean case can be achieved to a large degree through the unification of the two Koreas and practical ways to induce close partnership between the government and civil society should be introduced.
In the welcoming address, President Tae Ik Chung of Korean Council of Foreign Relations said, "The military solution for the North Korea's nuclear threat will lead to the full-scale war andwill result in the co-destruction of Korean people. The ultimate solution for the North Korea'snuclear threat and the North Korean problem is unification. It is urgent to prepare the active unification policy."
"I am a war veteran of the Korean War. I can still clearly remember the voices of comrades resenting the war under the bullets." Chairman Man Hee Lee of Heavenly Culture, World Peace, Restoration of Light (HWPL) explained the reality of tragedy of fratricidal war. "We were born equally in this world but they lost their lives cruelly and horribly without a chance to live their lives. Neither the politics nor the law has given the compensations to the sacrificed young soldiers," he added.
Chairman Lee also said that the Declaration of Peace and Cessation of War (DPCW) can be asolution to both unification of the two Koreas and global peace. The DPCW drafted by HWPLaddresses principles of conflict resolution and international cooperation for peacebuilding suchas respect to the international law, peaceful dispute settlement, and spreading a culture of peace.
Chairman Lee called for everyone to become peace messengers to bring peace in Korea and the world saying "HWPL has made the peace agreement with the present and former presidents, chiefs of the Supreme courts, university presidents, religious leaders, and the heads of international organizations. And this news has been broadcasted around the world. The cessation of war and world peace will come true since everyone desires for peace than war and we have the answer for peace which is the DPCW." (A/R01/P2)
Mi'raj News Agency (MINA)