Israeli Forces Raid Prophet Yusuf Tomb in Nablus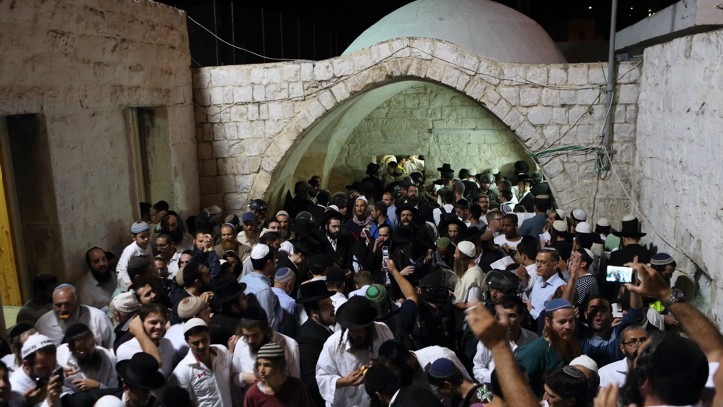 Nablus, MINA – Israeli forces escorted more than twenty Israeli military vehicles escorted a convoy of buses carrying hundreds of Israeli settlers into Yusuf's Tomb.
Several Palestinians were injured by Israeli ammunition, while others suffered tear-gas suffocation, as hundreds of Israeli settlers raided Yusuf's Tomb in Nablus City in the northern occupied West Bank, on predawn Wednesday, Ma'an News Reported.
Medical sources reported that Israeli forces fired rubber-coated steel bullets, injuring Palestinian journalist Mutassef Saqf Al-Heit with a rubber-coated steel bullet in the abdomen; he was transferred to the Rafidiya Governmental Hospital for treatment.
Sources added that several Palestinians who suffered tear-gas suffocation were treated on the spot.
Palestinian security sources told Ma'an that Israeli forces detained three Palestinian youths.
Yusuf's Tomb is revered by Jews, Muslims, Christians, and Samaritans alike. The Israeli military allows Jews to visit as part of organized pilgrimages, despite the site being located in Area A where the Palestinian Authority has full control, and prohibits Muslims from worshiping at the site.
Ultra-orthodox and nationalist Jews regularly try to visit the shrine without approval, as many Jews believe the tomb to be the final resting place of the biblical figure in the Old Testament. (R/Ais/P2)
Mi'raj News Agency (MINA)