Ireland May 'Recognize' Palestine If Talks Keep Failing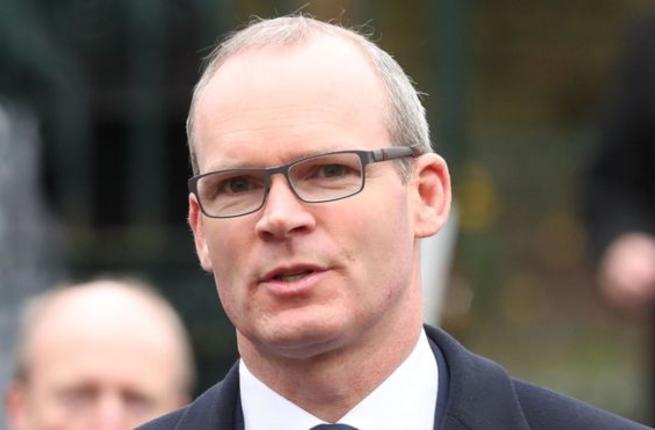 London, MINA — Ireland may recognize Palestine as a state if talks over a two-state solution with Israel keep failing, Anadolu Agency reported, citing the Irish foreign minister Saturday.
Simon Coveney made the remarks during a joint press conference in Dublin with visiting Palestinian Foreign Minister Riyad al-Maliki, who was accompanying President Mahmoud Abbas.
"We have made a choice not to officially recognize the state of Palestine just yet," the Irish Times quoted Coveney as saying.
"But if this hopelessness continues in terms of the dialogue working we will be forced to review that for obvious reasons, as I think a lot of other countries in Europe will too," he added.
He said Ireland has already committed to recognizing a Palestinian state as part of a peace process; however, if negotiations between Palestine and Israel continue to prove fruitless, "we may have to forget the second part of that."
Al-Maliki was in Dublin with Abbas, and the duo also met Taoiseach (prime minister) Leo Varadkar and President Michael D. Higgins during their stopover on their way to New York to attend next week's UN General Assembly.
Abbas is expected to plea to the international community to salvage the two-state solution in the Israeli-Palestinian conflict or totally abandon it.
Meeting in Ireland
Coveney announced during the press conference that the Irish government is considering hosting a meeting in Ireland between leaders of Arab and European countries and Palestinian representatives to restart the stalled peace process, the Irish Times reported.
Describing the U.S. President Donald Trump administration's decision to pull $200 million in funding from the UNRWA – UN agency for Palestine Refugees in the Near East – as "a mistake," Coveney pledged to increase Irish funding for the agency from €4.5 million ($5.3 million) to €7 million ($8.24 million).
Late last month, U.S. State Department spokeswoman Heather Nauert said Washington would "no longer commit funding" to the refugee agency.
The U.S. has long been the UNRWA's largest contributor, providing it with $350 million annually — roughly a quarter of the agency's overall budget.
Established in 1949, the UNRWA provides critical aid to Palestinian refugees in the blockaded Gaza Strip, the Israeli-occupied West Bank, Jordan, Lebanon, and Syria.
Al-Maliki welcomed the suggested meeting by the Irish government, as he said the international community should "take up its own responsibility to seek action when it comes to Palestinian-Israeli peace process."
illegal expansion,
Coveney was asked if he believes Israel is moving towards imposing an apartheid-style regime.
"We have an occupation of the Palestinian territories," he responded.
"And while that occupation is taking place we are seeing an expansion of Israeli settlements on to Palestinian lands. In our view that is illegal."
Also speaking about the closing of Palestinian Liberation Organization office in Washington by the U.S. administration, Coveney said "we need sustained dialogue if we are to make a breakthrough in the Middle East peace process."
"We believe that shutting down channels of communications is never a good idea," he added. T/RS5/RS1)
Mi'raj Islamic News Agency (MINA)