Iran-US Tensions Escalate, Airlines Stay Away from Iranian Territory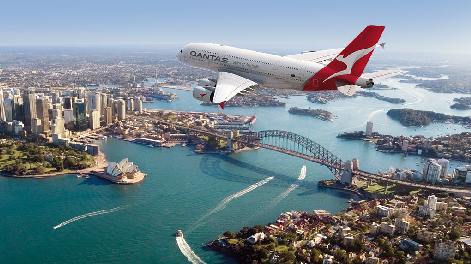 Sydney, MINA – Several airlines stated they avoided flight routes in Iranian territory amid the increasing tensions between the United States and Iran.
Some airways companis are Qantas Airways, followed by British Airways, Singapore Airlines Ltd, Emirates, Flydubai, Etihad, Lufthansa Germany, Dutch airlines KLM, Cathay Pacific, and Malaysia Airlines and Malaysia Airlines Bhd. Business Standard reported.
Previously, the United States Aviation Agency (FAA) issued an emergency order warning of potential identification in the region.
The route they avoid is above the Strait of Hormuz and the Gulf of Oman. There was no further notification when it would end.
For the Lufthansa airline, they have said they have avoided the Strait of Hormuz and the Gulf of Oman since last Thursday. Even though they bladed farther than the original route, they continued to do so for safety.
Lufthansa airlines serve flight routes from European countries to India.
Malaysia Airlines said the plane avoided airspace above the Strait of Hormuz for flights with destinations from London, Jeddah and Medina.
Iran shot down US military spy drone a few days ago. That has made Tehran and Washington on the verge of war.
US-Iran tensions have increased since Trump withdrew Washington from the 2015 nuclear deal that curbed Tehran's nuclear program in return for lifting sanctions. After leaving the multinational agreement, the US re-imposed its sanctions on Tehran. (T/P2/)
Mi'raj News Agency (MINA)