Indonesian Muhammadiyah Youth Support International Conference Of Islamic Media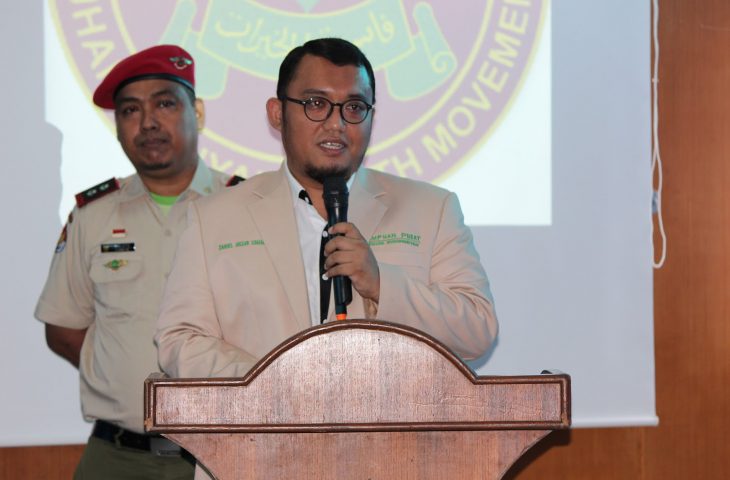 Jakarta, 26 Rajab 1437/5 May 2016 (MINA) – The Chairman of the Executive Board of Muhammadiyah Youth, Dahnil Anzar Simanjutak appreciated the International Conference of Islamic Media (ICIM) which is scheduled to take place in Jakarta on 25-26 May.
"I appreciate for the Islamic media efforts to build a grand coalition, because so far Islam always being marginalized through media, the fact that there is a very few objective media in defending Moslems interests ," said Dahnil to Mi'raj Islamic News Agency ( MINA).
According to Dahnil, build a coalition of Islamic media to establish the interests of Islam and defend Moslems interests are important, because lot of media that generally advocates against Islam.
"For example, the Palestinian issue, and the issue of terrorism, negative words are used to picture Islam. I think this effort is a step forward to fight that. If Islamic groups do not build a coalition of media, Islam will continuously being marginalized, "he said.
Meanwhile, the Secretary of the Conference Committee, Widi Kusnadi said the conference themed "Islamic Media United to support the independence of Palestine and the liberation of Al-Aqsa" is motivated by the importance of providing support to Palestinian by the role of the media.
"The role of the media becomes the second track diplomacy for achieving Palestinian independence," said Widi who is also the Secretary Editor of MINA.
According to him, the event is a continuation of the results of the International Conference on Al-Aqsa and the Liberation of Palestine independence in Bandung in 2012 .(L/P008/R03)
Mi'raj Islamic News Agency (MINA)